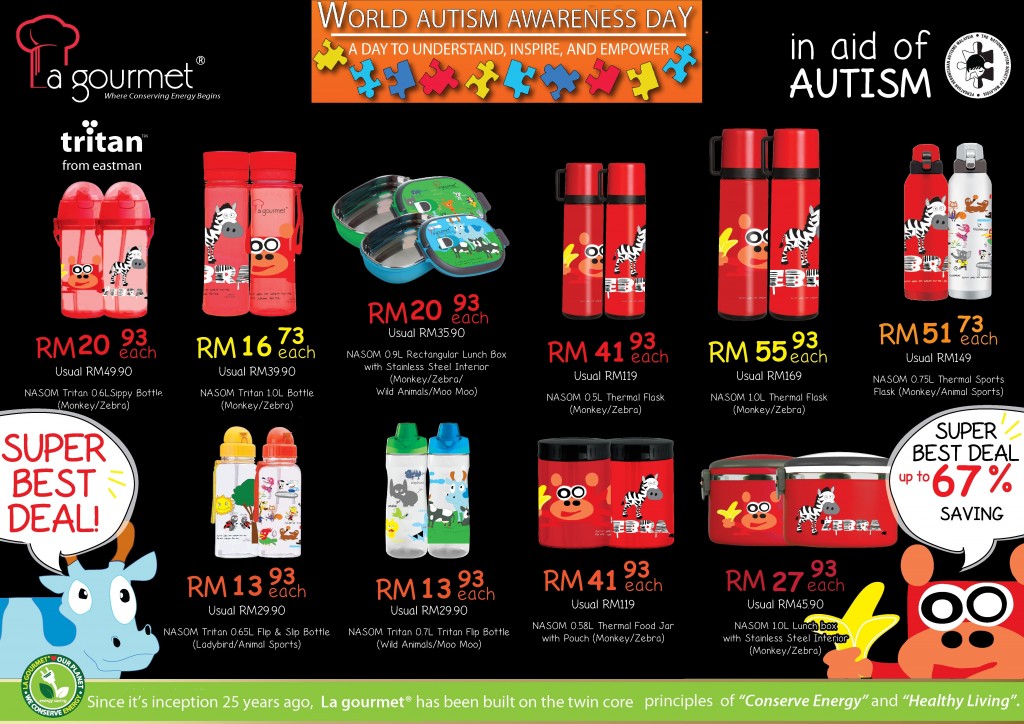 Save Up To 67% – La gourmet World Autism Awareness Promotion – Now Till 4th April 2016
Akhtar is a very talented artist. Like many other talented children with autism, Akhtar's gift were raw and unappreciated. This was so until his abilities were spotted when he went to National Autism Society of Malaysia (NASOM) for therapy. Today we are happy to present his works and bring joy to to his audience. Let us collectively work together to support NASOM to give other children like Akhtar, the opportunities to develop their abilities to be gainfully employed. Join us in our humble walk with them. 10% of net sales of these items will go towards this noble cause.
Click HERE to purchase from our online store kitchenwareking.com.