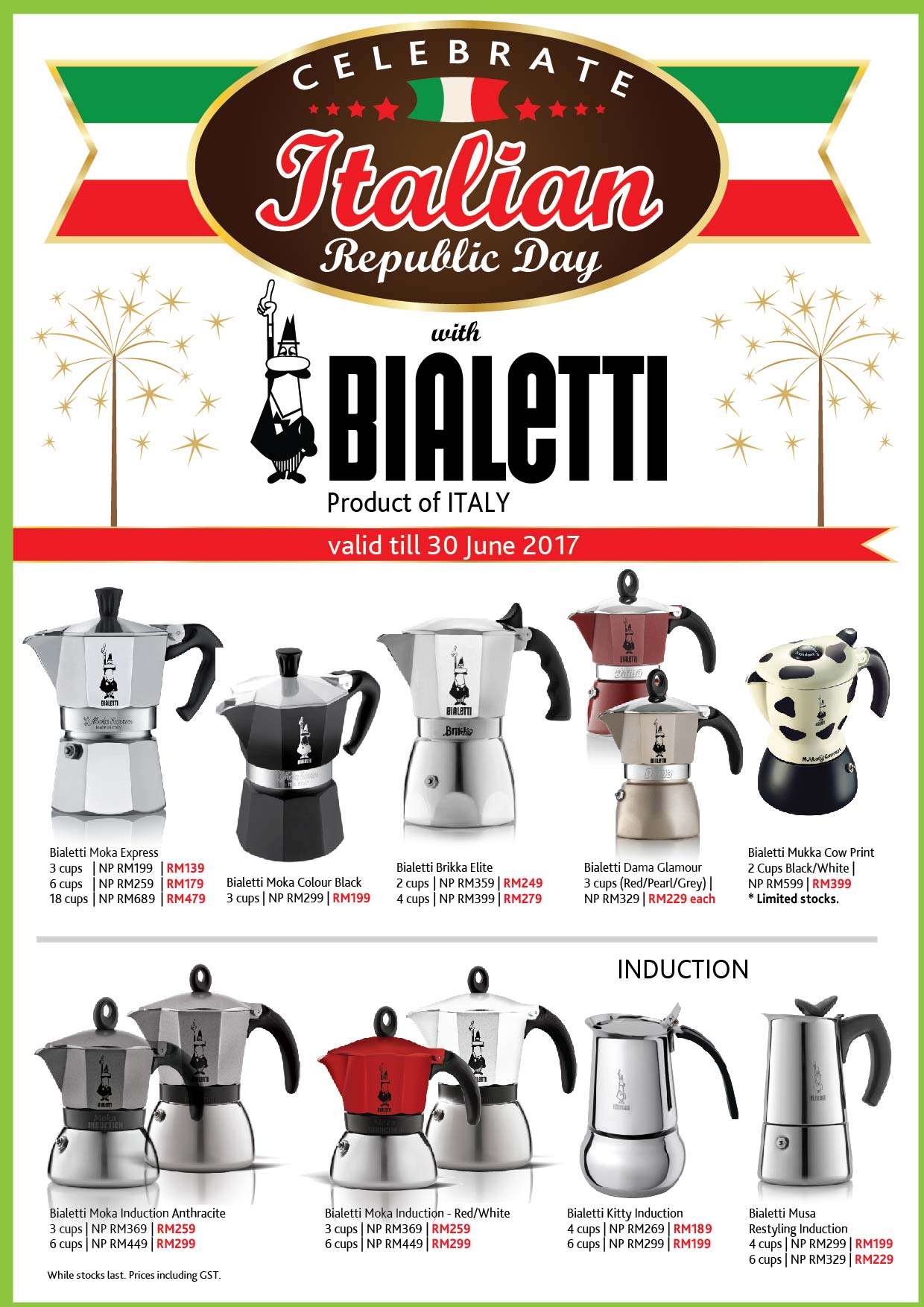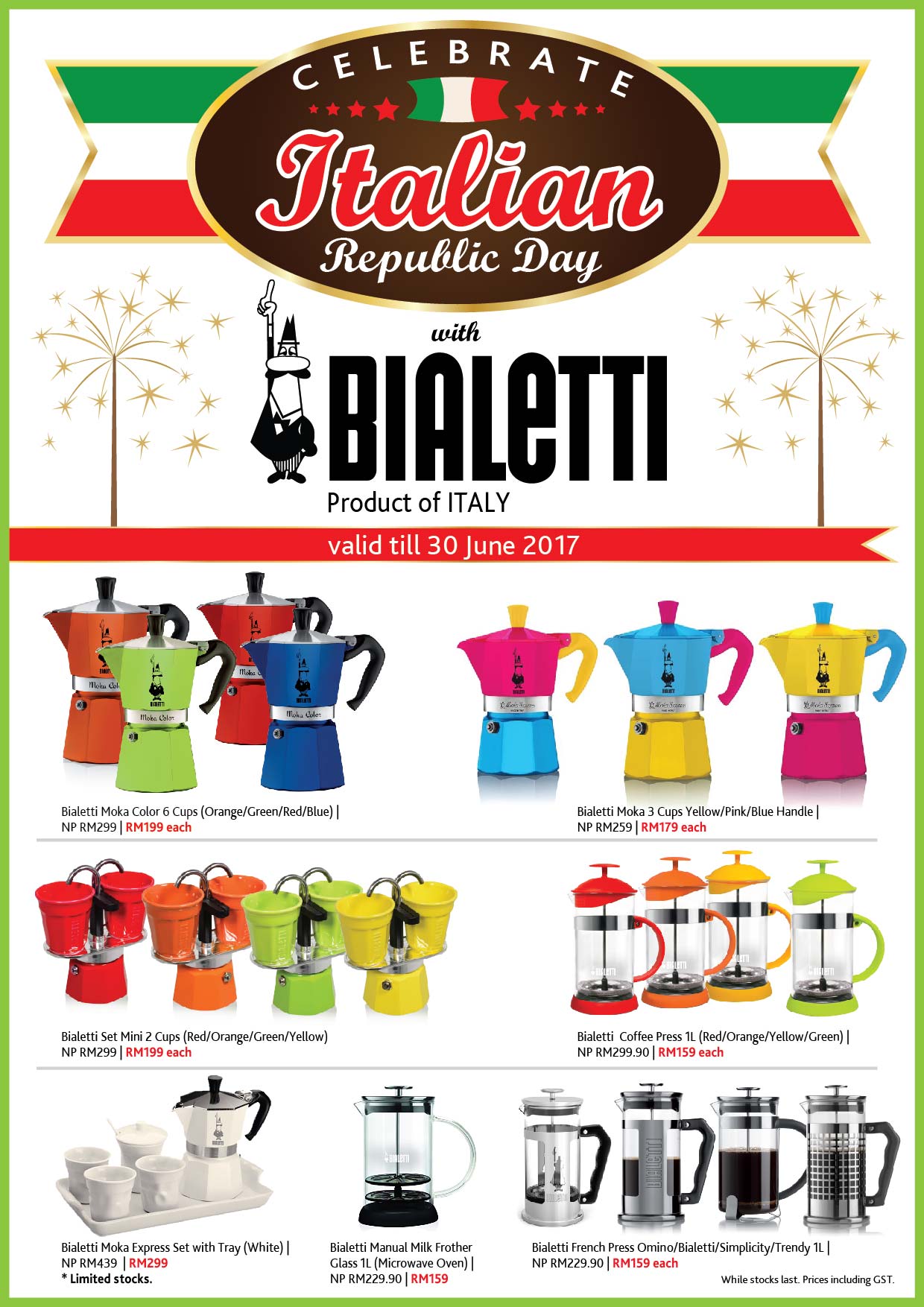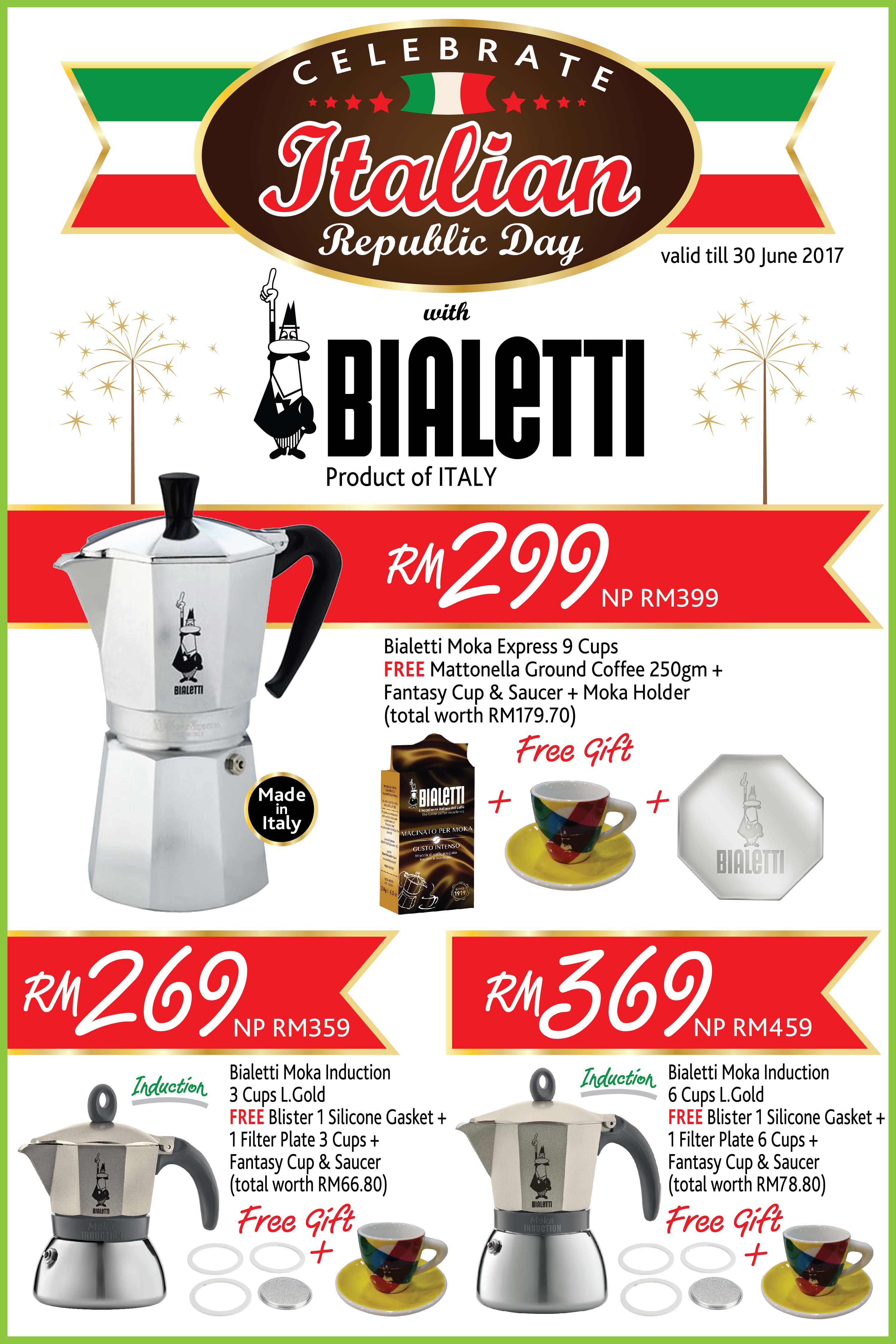 Up To 80% Off – Celebrate Italian Republic Day with Bialetti – Now Till 30 June 2017
Enjoy coffee in colour with this new Coffee Pot with Metal Press from Bialetti.
Some say coffee prepared in a press is the way every cup should be savoured. The coffee blend is steeped in boiling water, then filtered away by plunging the mesh sieve through the press. Direct contact between the coffee and the water results in a stronger, full-bodied flavour.
Available at selected Kitchen Shop outlet and House Of Presentation. Click HERE
Click HERE to purchase from online store kitchenwareking.com