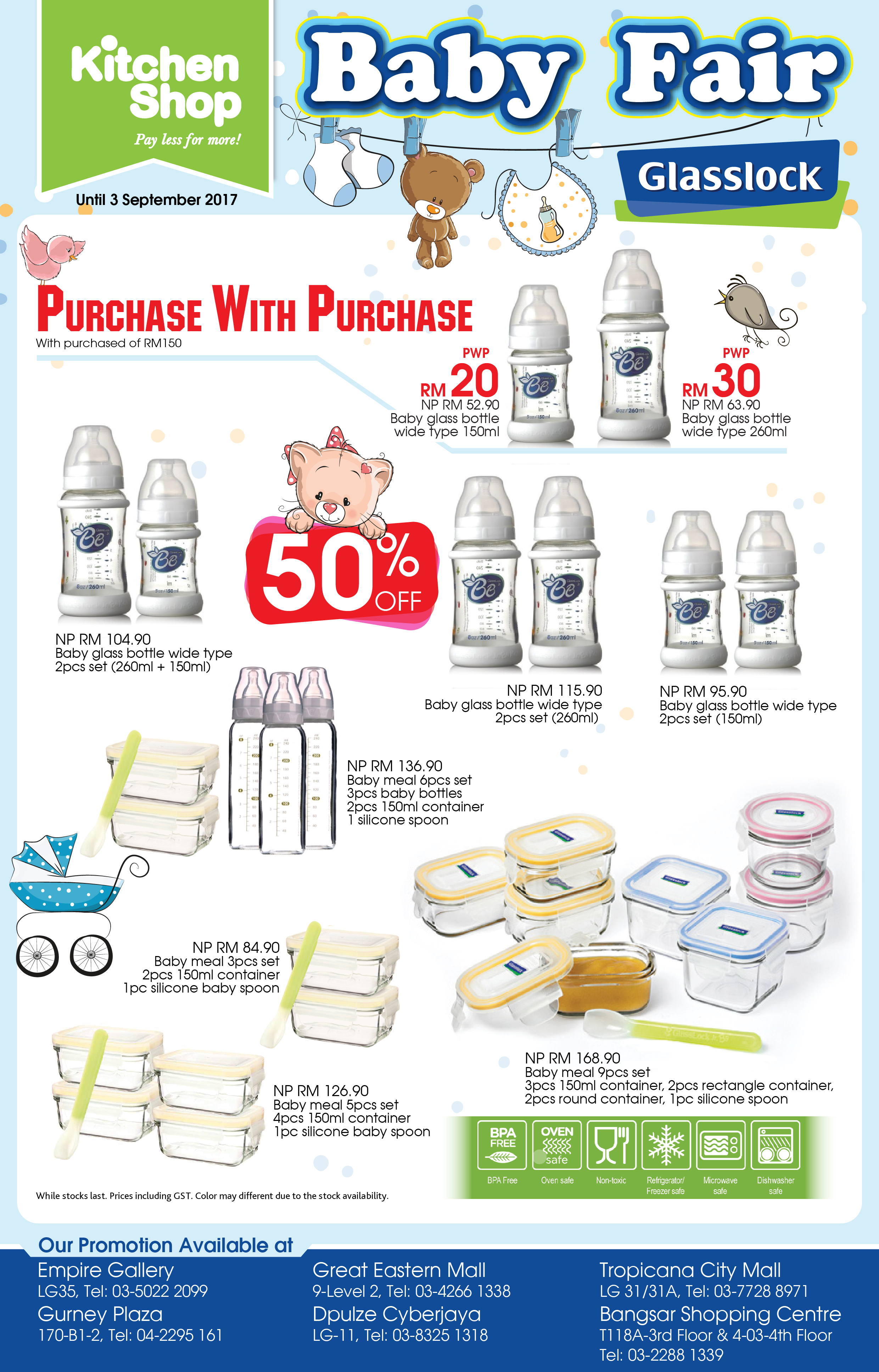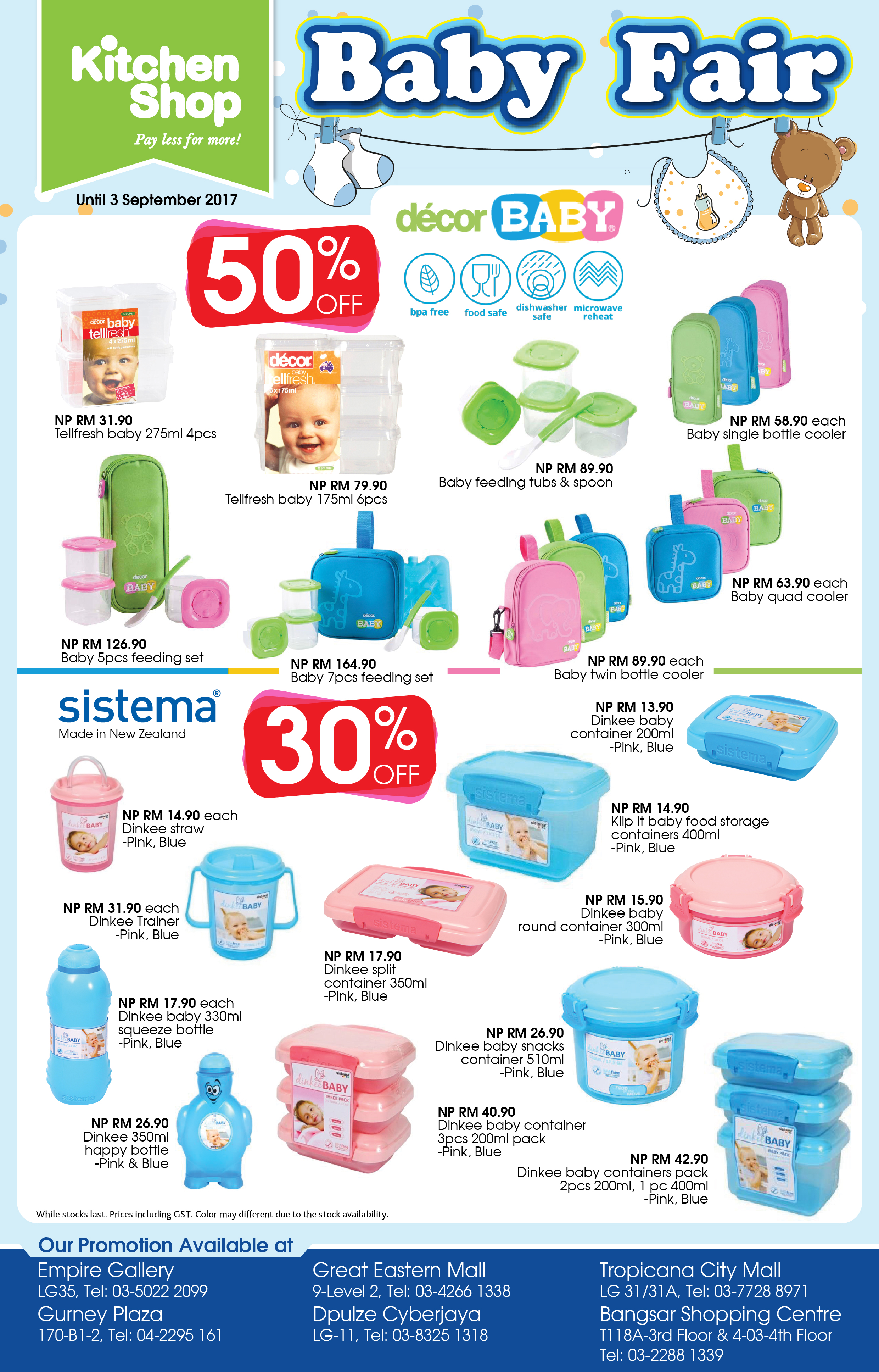 Up To 50% Off – Kitchen Shop – Baby Fair Sale – Now Till 3 September 2017
In the modern age, taking care of a baby can be both delicate and expensive affairs. The rising cost of living has caused the prices of baby care and baby products to rise exponentially over the years. But, if you know where to look, not only you can score yourself some great deals and offers, but you also will be able to get the best of baby care products in the market!
Click HERE to find nearest Kitchen Shop outlet to you .