*Now available at all Kitchen Shop Outlets & The House of Presentation Online Store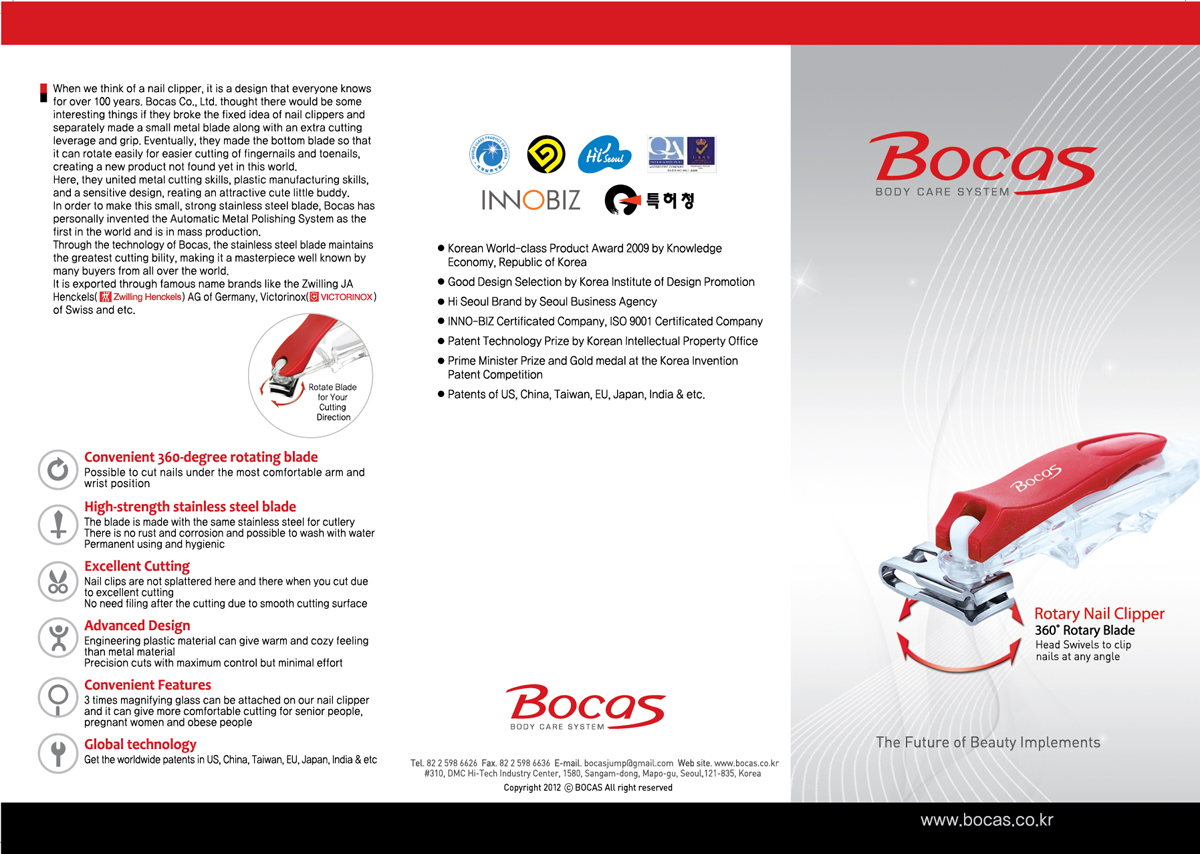 When we think of a nail clipper, it is a design that everybody knows for over 100 years. Bocas Co.Ltd. thought there would be some interesting things if they broke the fixed idea of nail clippers and seprately made a small metal blade along with an extra cutting leverage and grip. Eventually, they made the bottom blade so that it can rotate easily for easier cutting of fingernails and toenails, creating a new product not found yet order legally ambien online in this world.
Here, they united metal cutting skills, plastic manufacturing skills, and a sensitive design, reating an attracting cute little buddy. In order to make this small, strong stainless steel blade, Bocas has personally inveted the Automatic Metal Polishing System as the first in the world and is in mass production.
Through the technology of Bocas, the stainless steel blade maintains the greatest cutting bility, making it a masterpiece well known by many buyers from all over the world.
It is exported through famous name brands like the Zwilling JA Henckels (Zwilling Henckels) AG of Germany, Victorinox (VICTORINOX) of Swiss and etc.
Convenient 360-degree rotating blade
Possible to cut nails under the most comfortable arm and wrist position.
High-strength stainless steel blade
The blade is made with the same stainless steel for cutlery.
There is no rust and corrosion and possible to wash with water Permanent using and hygienic.
Excellent Cutting
Nail clips are not splattered here and there when you cut due to excellent cutting.
No need filing after the cutting due to smooth cutting surface.
Advanced Design
Engineering plastic matetrial can give warm and cozy feeling than metal material.
Precision cuts with maximum control but minimal effort.

Convenient Features
3 times magnifying glass can be attached on our nail clipper and it can give more comfortable cutting for senior people, pregnant women and obese people.

Global Technology
Get the worldwide patents in US, China, Taiwan, EU, Japan, India & etc