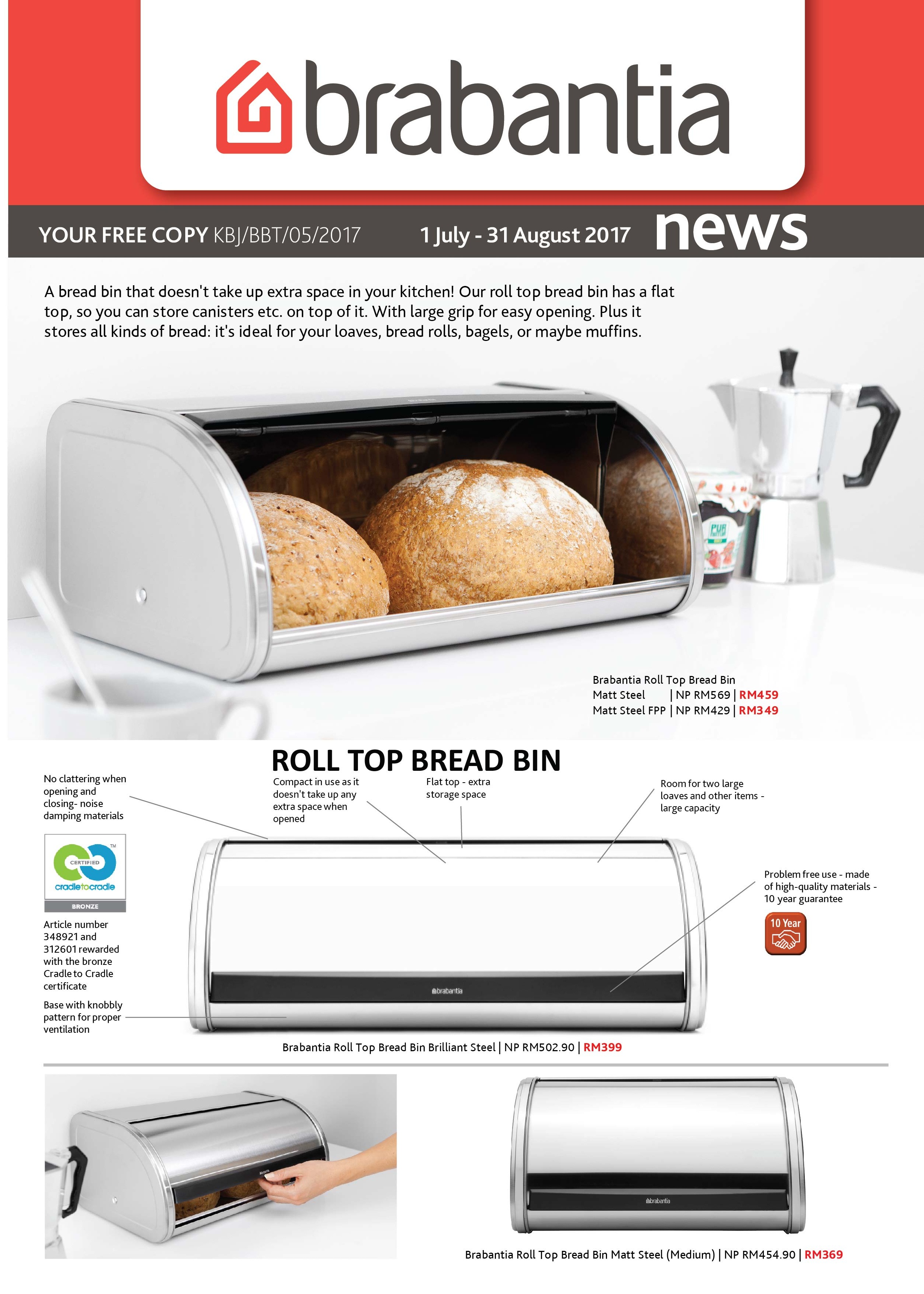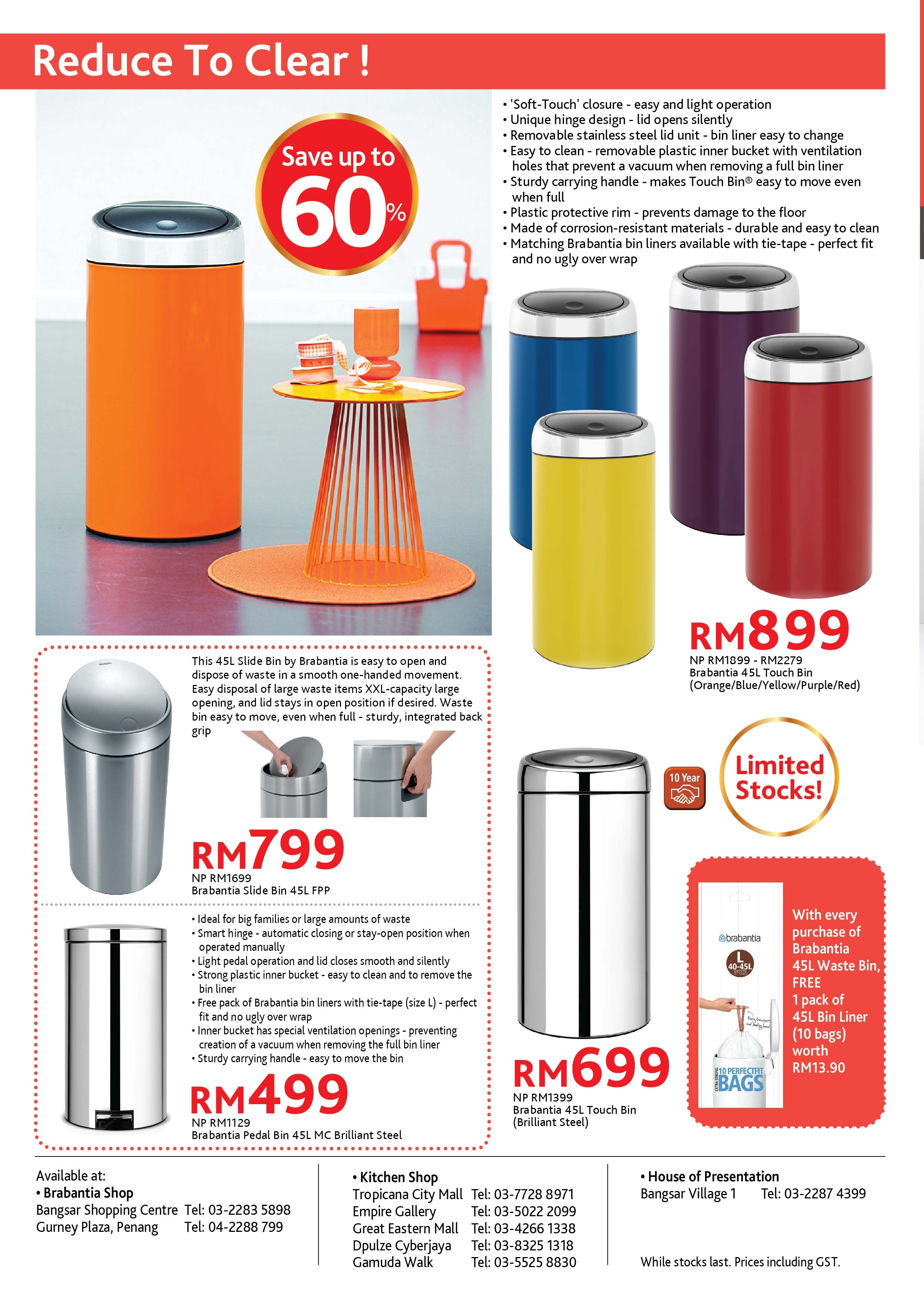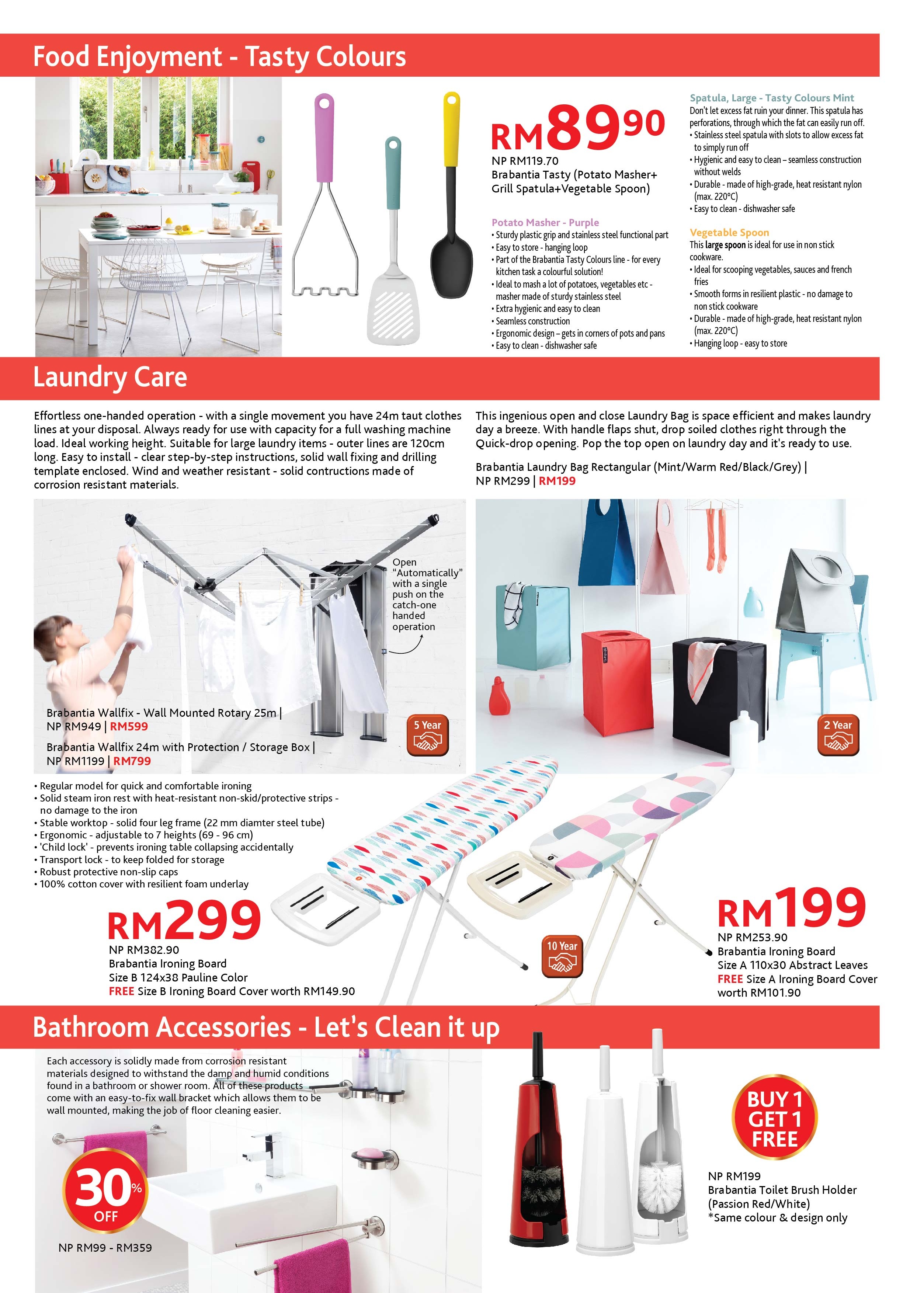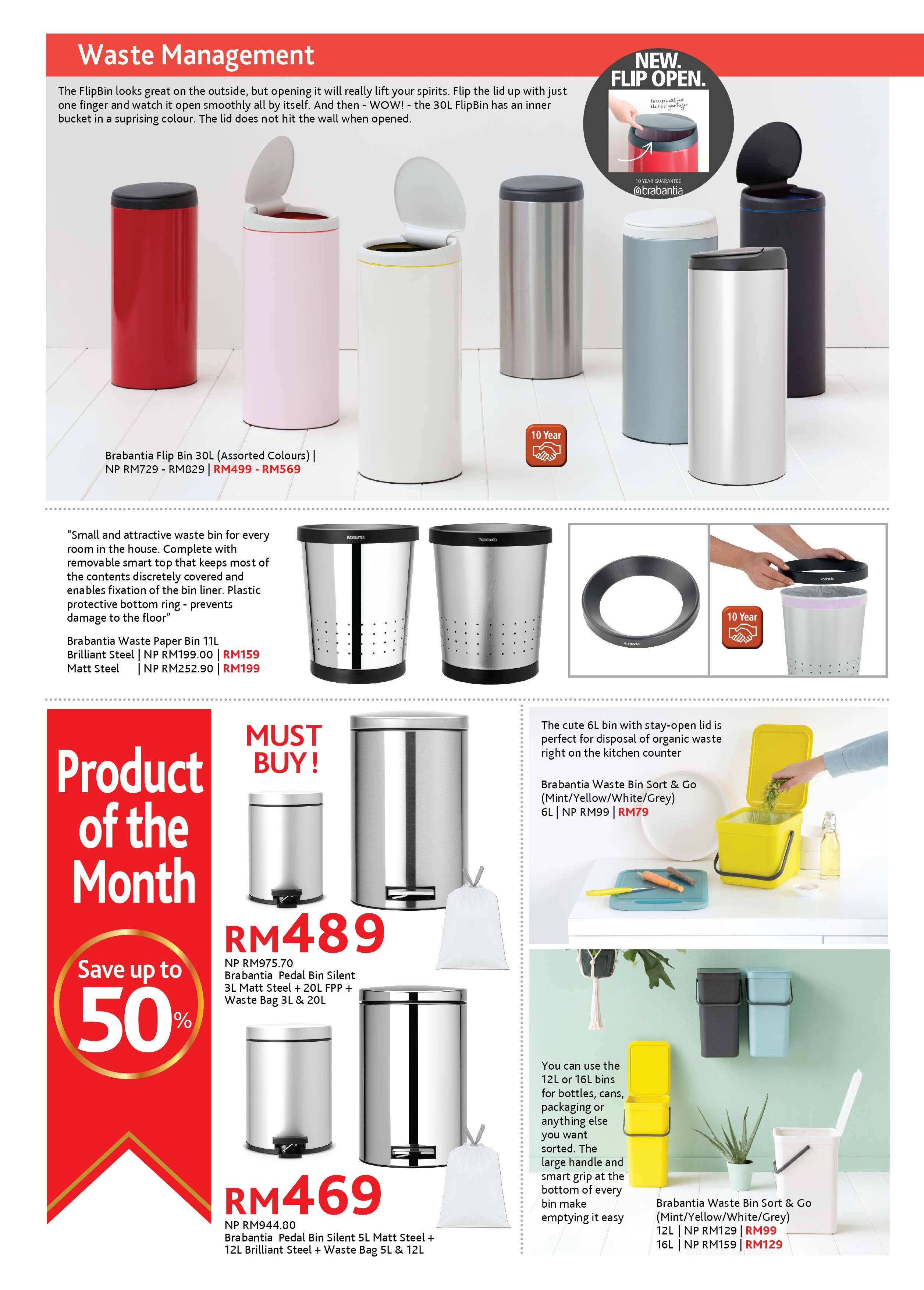 Up To 50% Off – Brabantia Product Of The Month Sale – Now Till 31 August 2017
Brabantia puts all its expertise into developing solid, reliable products
Brabantia puts all its expertise into developing solid, reliable products that retain their beauty and performance over many, many years. Designed for the present, but made to last.
Brabantia's product range covers categories like waste storage, food storage, food preparation, laundry care and bathroom articles.
Now it's your golden opportunity to own Brabantia product with affordable price .
Click HERE to find nearest outlet to you. 
Click HERE to purchase from online store Kitchenwareking.com.