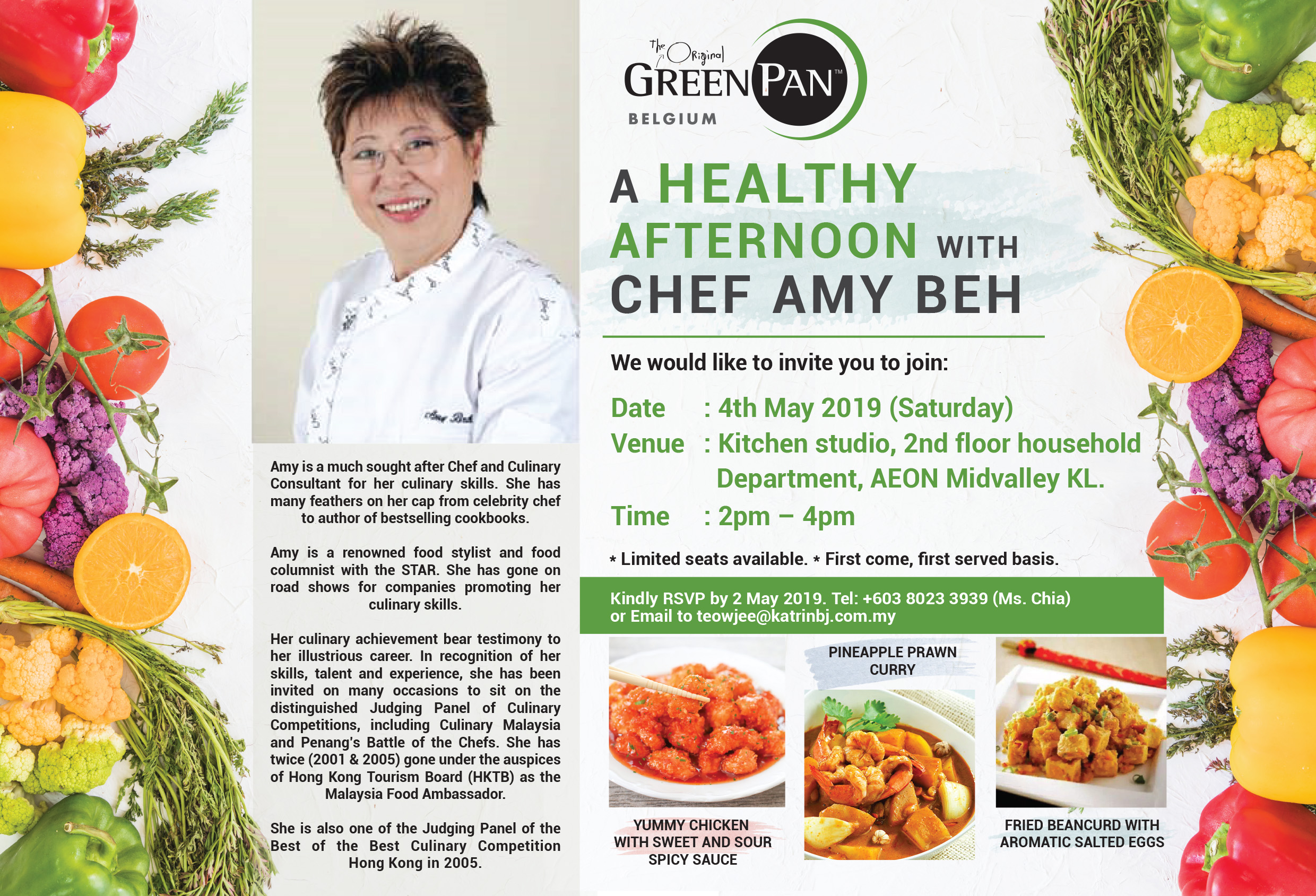 About Chef Amy Beh
Amy is a much sought after Chef and Culinary Consultant for her culinary skills . She has many feathers on her cap from celebrity chef to author of bestselling cookbooks.
Amy is a renowned food stylist and food columnist with the STAR. She has gone on road shown for companies promoting her culinary skills.
Her culinary achievement bear testimony to her illustrious career. In recognition of her skills, talent and experience , she has been invited on many occasions to sit on the distinguished Judging Panel of Culinary Competitions, including Culinary Malaysia and Penang's Battle of the Chefs. She has twice ( 2001 & 2005 )gone under the auspices of Hong Kong Tourism Board (HKTB) as the Malaysia Food Ambassador.
She is also one of the Judging Panel of the Best of the Best Culinary Competition Hong Kong in 2005.
We would like to invite you to join :
Date     : 4th May 2019 ( Saturday )
Venue  : Kitchen Studio , 2nd Floor Household Department ,
AEON Midvalley KL .
Time   : 2pm – 4pm
* Limited seats available. * First come, first served basis. Kindly RSVP by 2 May 2019. Tel +603 8023 3939 ( Ms. Chia ) or Email to [email protected]