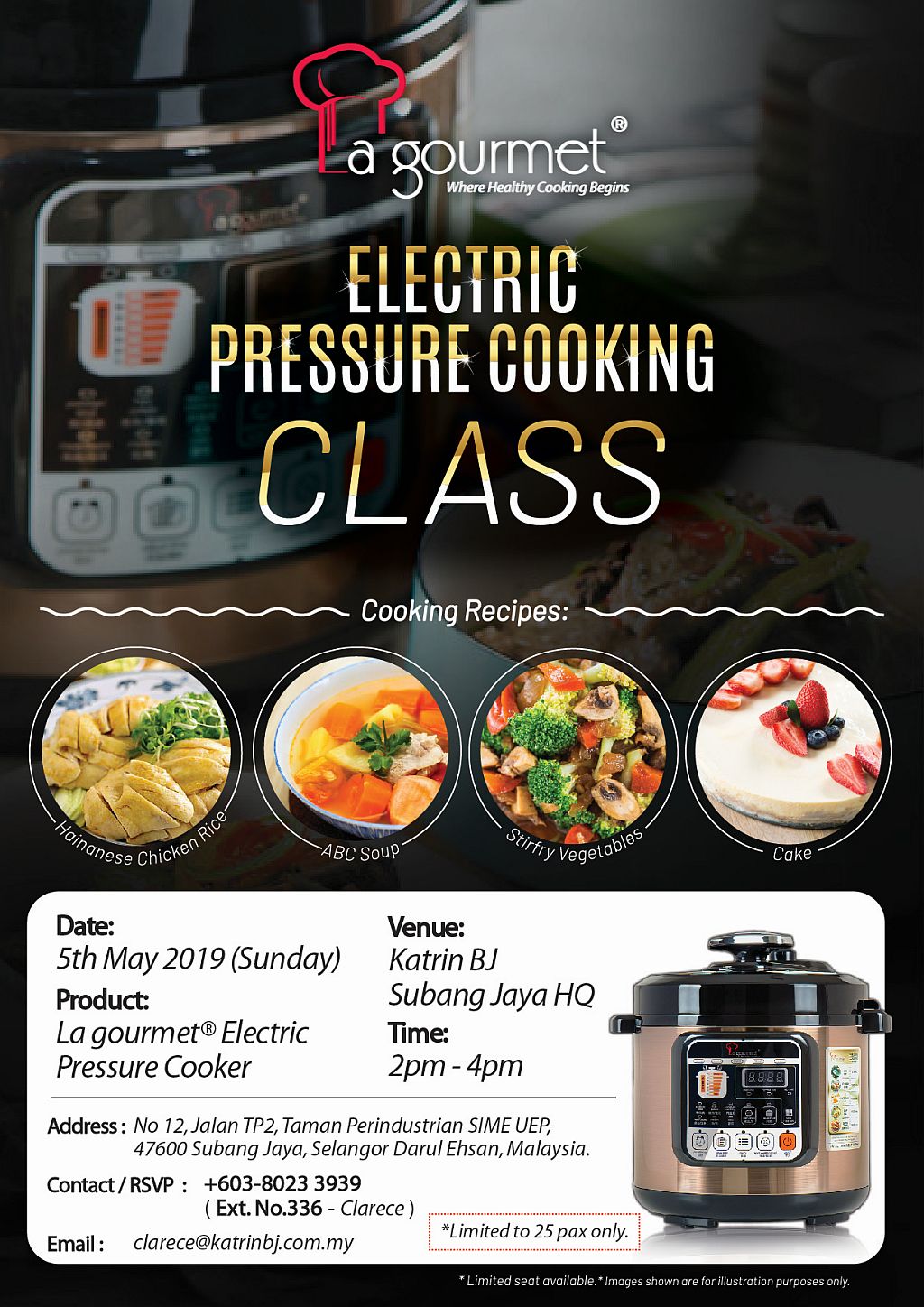 Calling all proud owners of the La gourmet Electric Pressure Cooker, and potential owners too!
Due to high demand, we'll be hosting an Electric Pressure Cooking Class at the Katrin BJ HQ (Subang Jaya) on 5th May 2019, 2pm afternoon. If you're interested then register and join us!
But seats are limited to 25 participants only, so sign up NOW.
You can also reach our rep Clarece at 03-80233939 ext.336 / send your enquiry to [email protected].