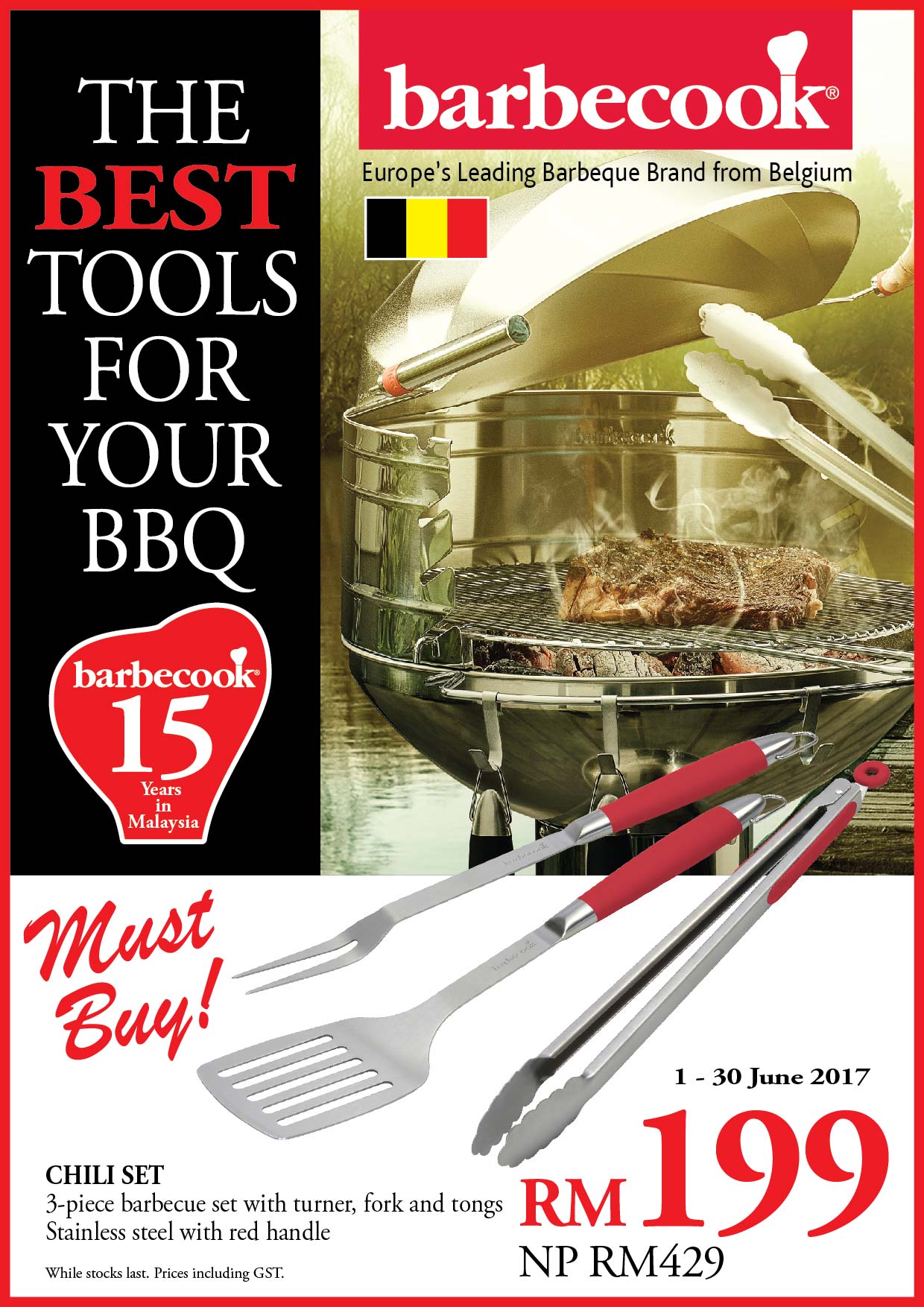 54% Off – Barbecook Chili Set – Now Till 30 June 2017 
If you want your tools to match your barbecue then these are the ideal choice and finished in the quality you would expect from the Barbecook range.These stainless steel, silicon grip handled tools are well made from the trusted Barbecook range. The set comprises of a turner, a fork and tongs. Each tool is approximately 43 cm long.
Available at nearest BBQ King and Kitchen Shop outlet to you .
Also available on online store kitchenwareking.com