Whether you're interested in the culinary arts, making healthier choices, or enjoying restaurant-quality smoothies at home, a Vitamix machine will help you feed your passion. That's why you'll find us in restaurants and home kitchens around the world.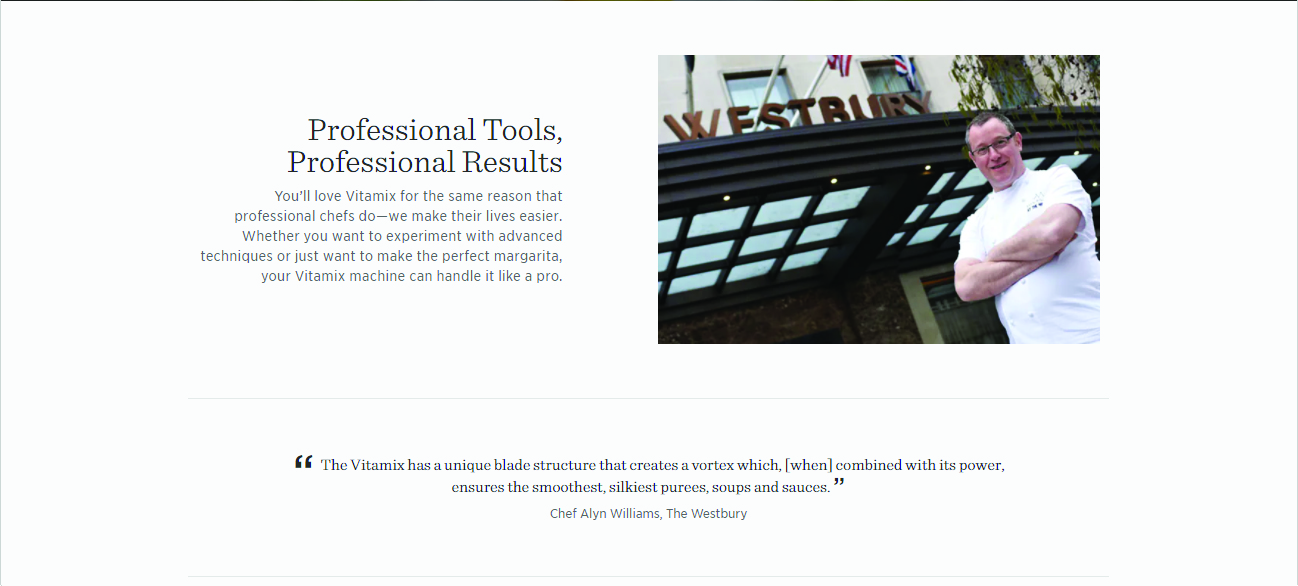 Professional Tools, Professional Results
You'll love Vitamix for the same reason that professional chefs do—we make their lives easier. Whether you want to experiment with advanced techniques or just want to make the perfect margarita, your Vitamix machine can handle it like a pro.
---
" The Vitamix has a unique blade structure that creates a vortex which, [when] combined with its power, ensures the smoothest, silkiest purees, soups and sauces. "
Chef Alyn Williams, The Westbury
---
More Chefs Trust Vitamix
See how StarChef's Rising Stars are using their Vitamix machines to innovate in their professional kitchens.
Meet Our Owners
Our owners' stories not only showcase the versatility of Vitamix machines in the kitchen, but also serve as a testament to how Vitamix has positively changed the lives of people around the world.