Passed Down Through Generations
Food trends come and go—your blender shouldn't have to. The heirloom quality of a Vitamix blender allows many of our customers to pass their machines from one generation to the next.
---
" I told my kids they should decide now, who will inherit the Vitamix. "
Sharky, Mullica Hill, New Jersey, USA
———————————————————————————————-
Take a Closer Look
At Vitamix, it's our passion for food that drives us to near obsession, pouring attention into every detail for more than 70 years.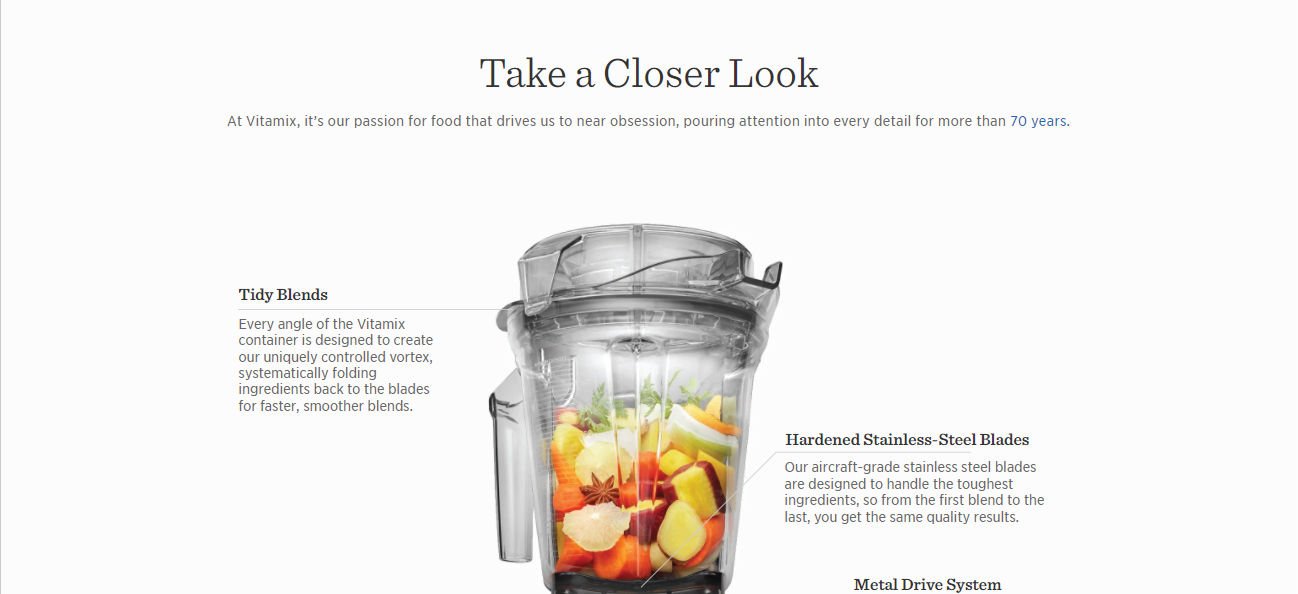 Trained Power
The focused power of our complete blending system causes every component of the Vitamix machine to work together, creating faster, smoother blends packed with flavor.

Longer-Lasting Motors
A key to long motor life is preventing it from overheating. In addition to the overload protection that's built into every blender, Vitamix engineers have been working for decades to perfect airflow circulation around the motor, precisely channeling a controlled amount of air to the places that need it most. The result is a quieter, more reliable motor that will serve you for years to come

Better Blades, Better Blends
Our carefully engineered blades are designed to handle the toughest ingredients. We start with aircraft-grade stainless steel. Then we harden it, polish it, and carefully laser cut it along the metal's grain. Each prong has a precise surface area with a blunt edge and a specific angle, causing a simultaneous slicing and pulverizing action in the blender.
---
" Having a Vitamix for 32 years has brought many wonderful meals in my home. Lots of great memories were built around that Vitamix. It surpasses all other kitchen tools that I know of. This company stands behind their product, not that you will need it. I've only had to get a replacement seal in all of the 32 years. "
Deej, Ville Platte, Louisiana, USA
---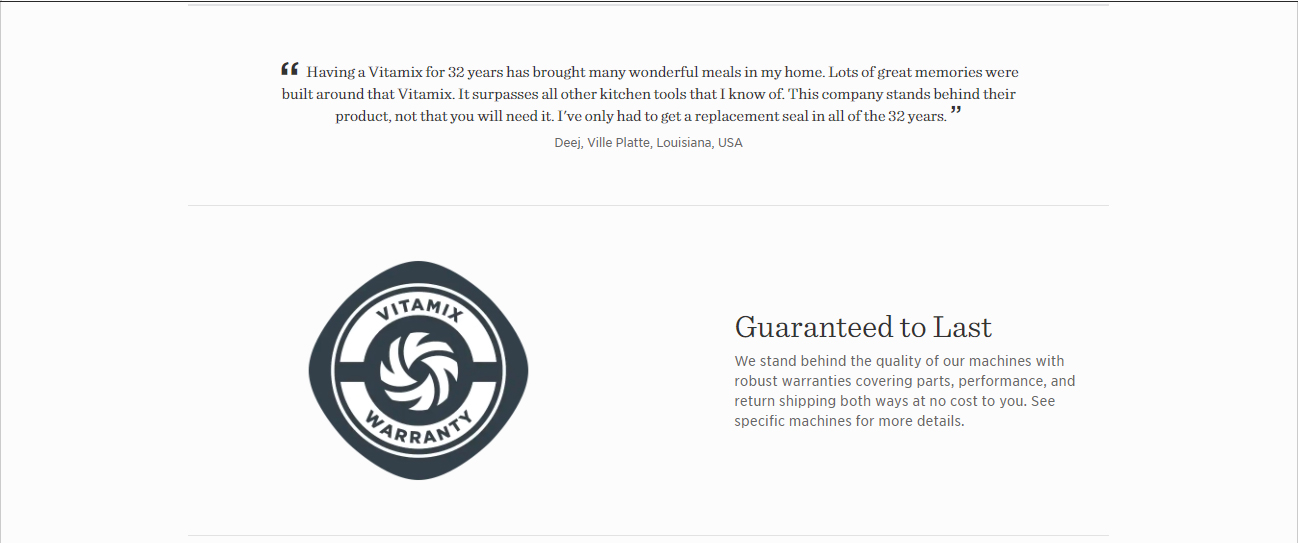 Guaranteed to Last
We stand behind the quality of our machines with robust warranties covering parts, performance, and return shipping both ways at no cost to you. See specific machines for more details.