Easy to Use, Easy to Clean
Vitamix machines are engineered with one thing in mind—you.
That's why we've made sure everything from creation to clean-up starts and ends in your Vitamix blender. Because easy-to-use means you'll use it more often, getting the most out of your investment.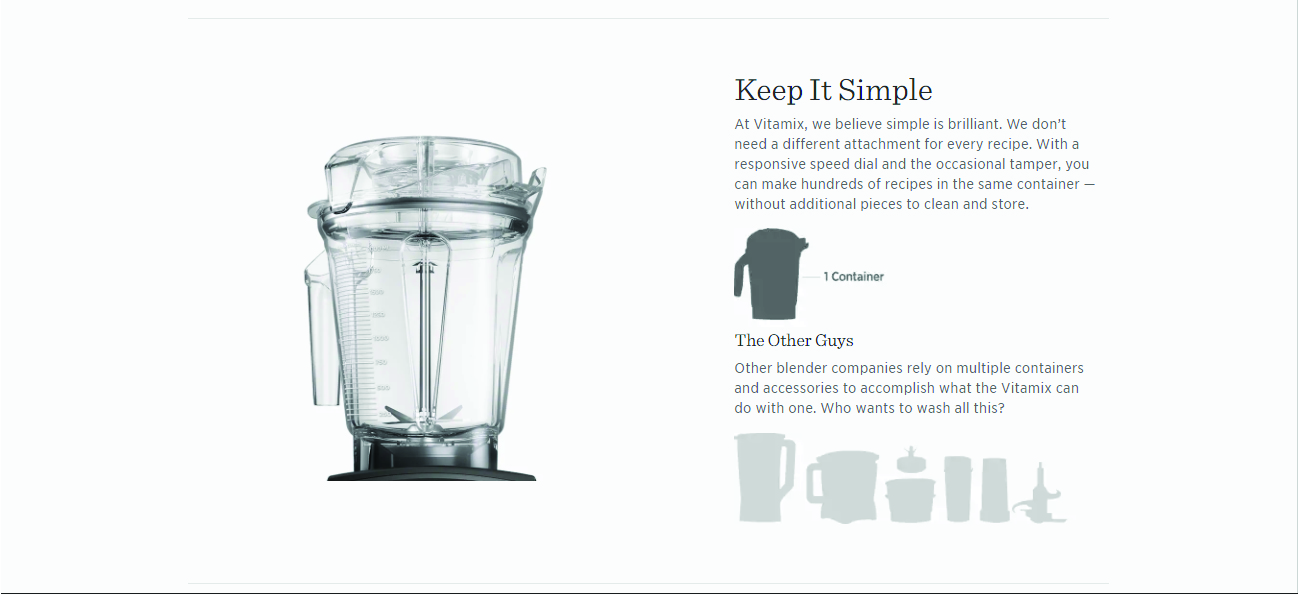 Keep It Simple
At Vitamix, we believe simple is brilliant. We don't need a different attachment for every recipe. With a responsive speed dial and the occasional tamper, you can make hundreds of recipes in the same container — without additional pieces to clean and store.
The Other Guys
Other blender companies rely on multiple containers and accessories to accomplish what the Vitamix can do with one. Who wants to wash all this?
---
" Best appliance ever! Amazing, easy to use and even easier to clean. Works great and makes eating healthy simple. "
josephdp
---

Simple Controls
User-friendly controls simplify even the trickiest of recipes, whether you're manually adjusting the blade speed or leaving it to an automated program. New built-in timers help you monitor the length of your blends to avoid over-processing. Or when you just need a quick burst of power, the Pulse feature comes to the rescue.

Continuous Processing
Every Vitamix machine comes with a tamper, which we've designed to efficiently process the thickest, most stubborn blends—like peanut butter—no scraping required. So recipes are more evenly blended and ready to enjoy in a lot less time. Think of it as an extra hand in the kitchen.
---
" I use mine at least once daily. It's so easy to use and clean that I come up with all kinds of uses for it. It's not to be compared to any regular blender. It's in a class of its own. "
Twin mom, Katy, TX
---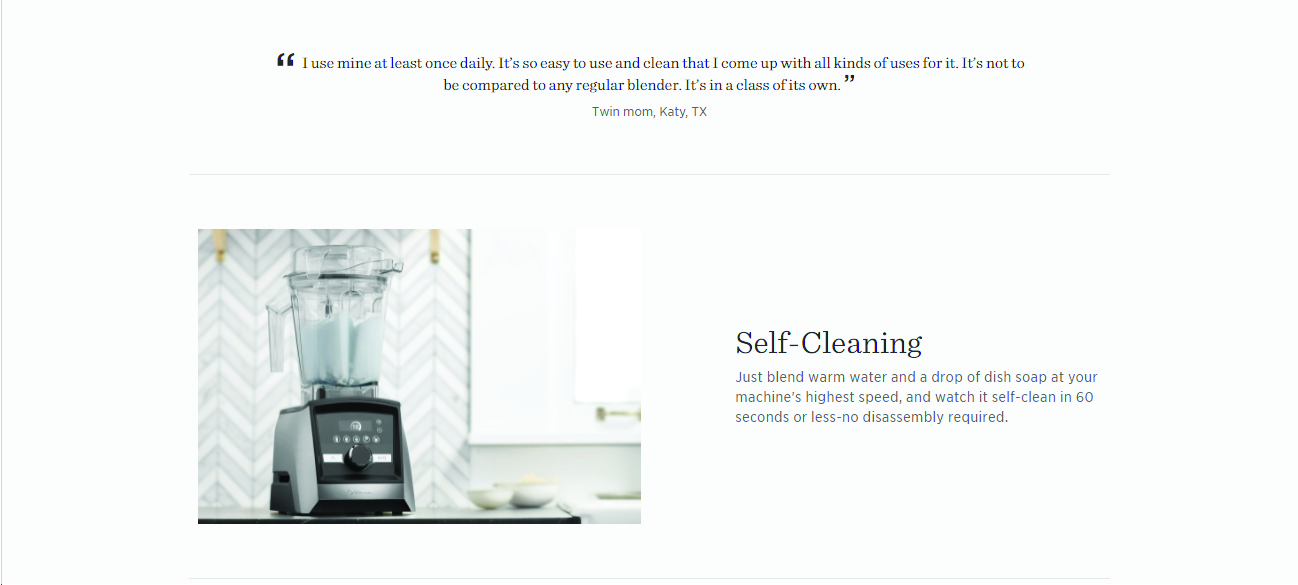 Self-Cleaning
Just blend warm water and a drop of dish soap at your machine's highest speed, and watch it self-clean in 60 seconds or less-no disassembly required.