We're so much more than smoothie makers. Vitamix® machines can also make steaming-hot soup, frozen sorbet, nut butter, salad dressing, and more. From meal time to snack time—explore new ingredients, create classic dishes, and never get bored.
What You Can Make
There's a whole range of textures to explore, and every Vitamix machine can do them all. Browse our most popular techniques below, or view all that you can do in a Vitamix blender.
Easy Speed Control
Versatile controls allow you to adjust the blade speed and the texture of every blend, from smooth purées to chunky salsas. The Pulse feature gives you a quick burst of power to chop ingredients or refresh drinks.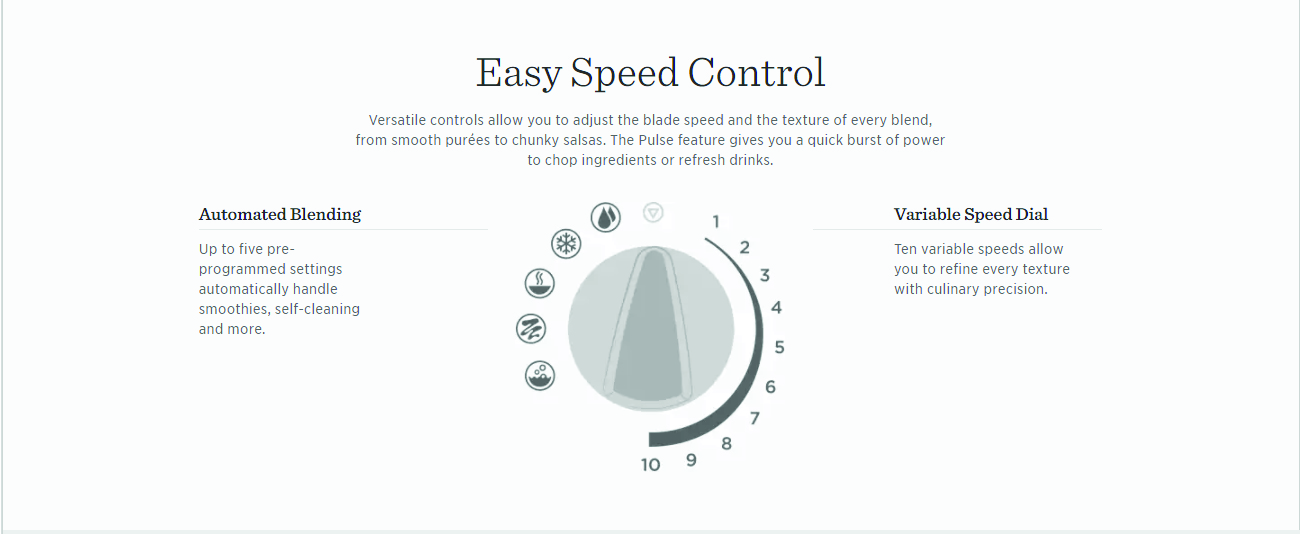 Into the Fold
Every angle of the Vitamix container is designed to create our uniquely controlled vortex, systematically folding ingredients back to the blades. So instead of just hoping ingredients find their way into the blend, Vitamix gives them no choice

Vitamix® Cell Wall Breaking Study
Independent, third-party testing* proves that full-size Vitamix® machines break the cell walls of blended food. This is possible through the power, precision, and consistency that define true high-performance blending. Each Vitamix blender is designed as a complete and efficient system—from the motor to the container and the blade assembly. The cell-wall-breaking study is backed up by results you can taste: consistently smooth textures and intensely flavorful blends, year after year.
*McCrone Associates Project MA63085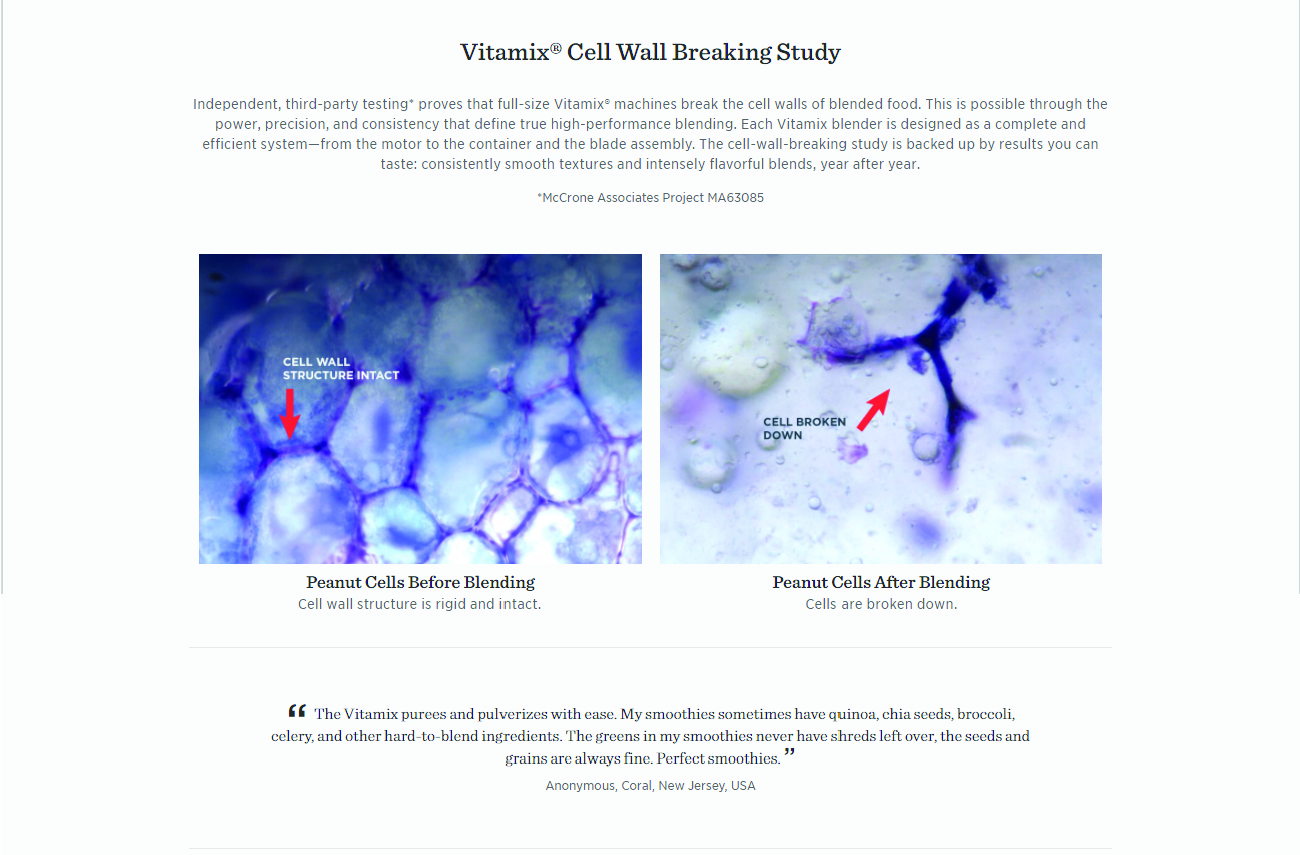 ---
" The Vitamix purees and pulverizes with ease. My smoothies sometimes have quinoa, chia seeds, broccoli, celery, and other hard-to-blend ingredients. The greens in my smoothies never have shreds left over, the seeds and grains are always fine. Perfect smoothies. "
Anonymous, Coral, New Jersey, USA
———————————————————————————————–

Hot Soup Without the Stove
Our motors are built to blend soups and sauces for six minutes at a time—long enough for the blades' friction to heat them to serving temperature right inside the container.