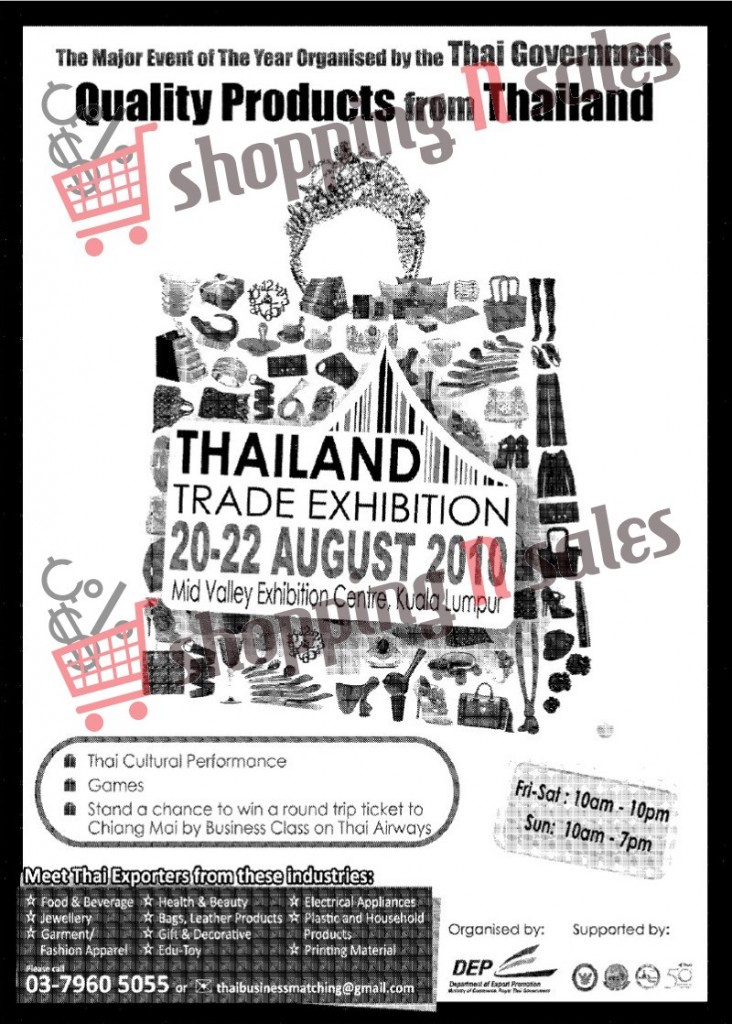 Thailand Trade Exhibition is brought to you by Thai Trade Centre, Mumbai, Department of International Trade Promotion, Ministry of Commerce, Royal Thai Government, This one of its kind exhibition is to be held from 14- 16 August 2014 in Hall 5, Bombay Exhibition Centre, Goregaon (East), Mumbai, India .The Exhibition timings are 10 am till 6 pm.
Interestingly, it has been growing successfully past ten years & this year the focus being exclusively on B2B with the sole intention of having more serious business ventures and trade between the two countries. The show will witness a great convergence of buyers, importers, distributors from various segments like Food and Beverages, Health and Beauty Products, Garments and Fashion Accessories, Gift and Decorative Items, Household and Kitchenware.
"This would in-turn seriously boost more authentic, genuine and serious interaction between the companies."
A host of new business prospects awaits you in the expo whether it is setting up distribution network, dealerships or entering into supplier arrangements with traders & manufacturers as this expo has already been proved a great success in these regards. This expo would be an excellent forum for the Indian industry to interact with their Thai counterparts and meet all of them under one roof. This would also be the perfect opportunity for Indian companies to establish new business ties, joint ventures and import-export collaborations.
Katrin BJ Sdn Bhd will be participating an exhibition in Thailand Trade Fair in Midvalley on 20th -22nd August 2010.
Ocean glassware product will only be featured as it made of from Thailand.You can read more here : koh samui villas