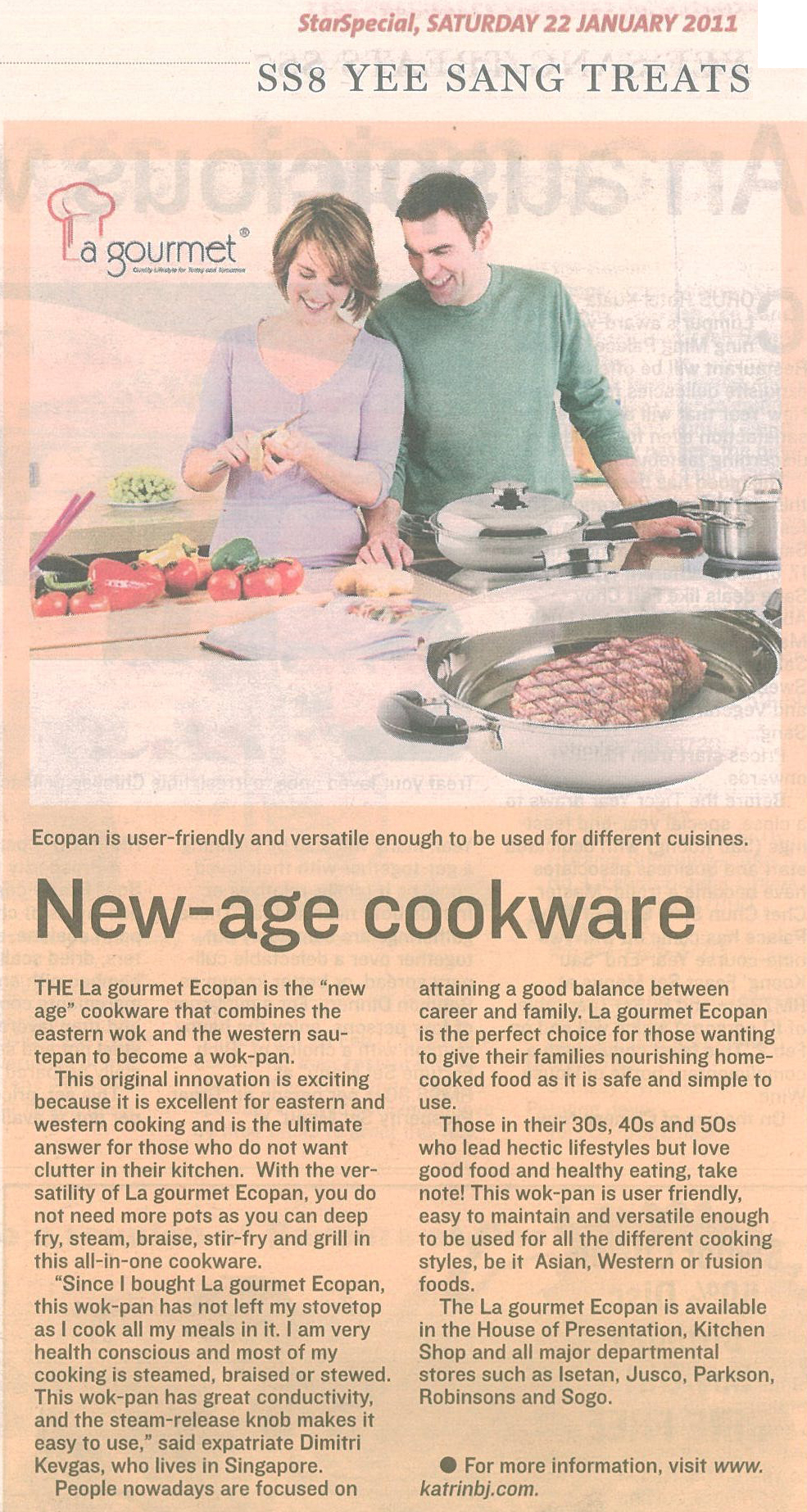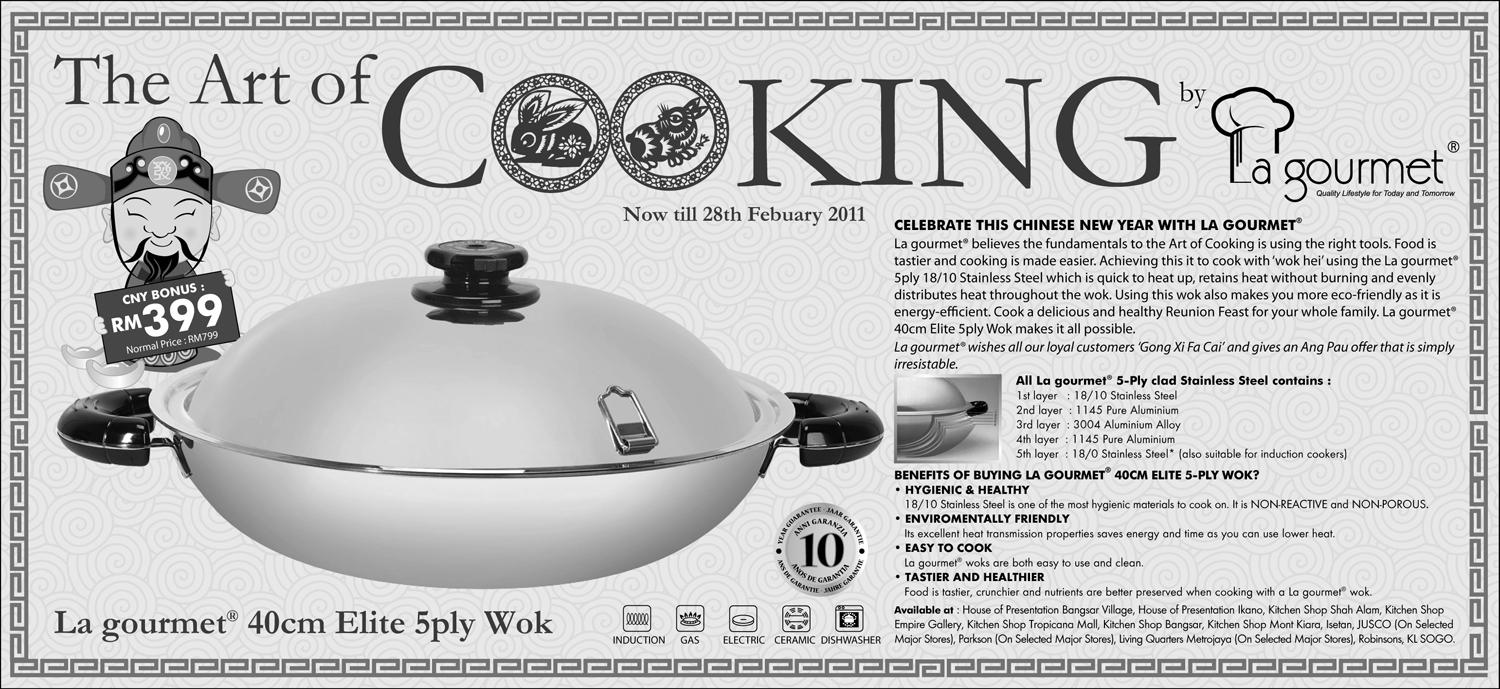 New-age Cookware
The La gourmet Ecopan is the "new age" cookware that combines the eastern wok and the western sautepan to become a wok-pan.
This original innovation is exciting because it is excellent for eastern and western cooking and is the ultimate answer for those who do not want clutter in their kitchen. With the versatility of La gourmet Ecopan, you do not need more pots as you can deep fry, steam, braise, stir-fry and grill in this all-in-one cookware.
"Since I bought La gourmet Ecopan, this wok-pan has not left my stovetop as I cook all my meals in it. I am very health conscious and most my cooking is steamed, braised or stewed. This wok-pan has great conductivity, and the steam-released knob makes it easy to use," said expatriate Dimitri Kevgas, who lives in Singapore.
People nowadays are focus on attaining a good balance between career and family. La gourmet Ecopan is the perfect choice of those wanting to give their families nourishing home-cooked food as it is safe and simple to use.
Those in their 30s, 40s and 50s who lead hectic lifestyles but love good food and healthy eating, take note! This wok-pan is user friendly, easy to maintain and versatile enough to be used for all the different cooking styles, be it Asian, Western or fusion foods.
The La gourmet Ecopan is available in the House of Presentation, Kitchen Shop and all major departmental stores such as Isetan, Jusco, Parkson, Robinsons and Sogo.