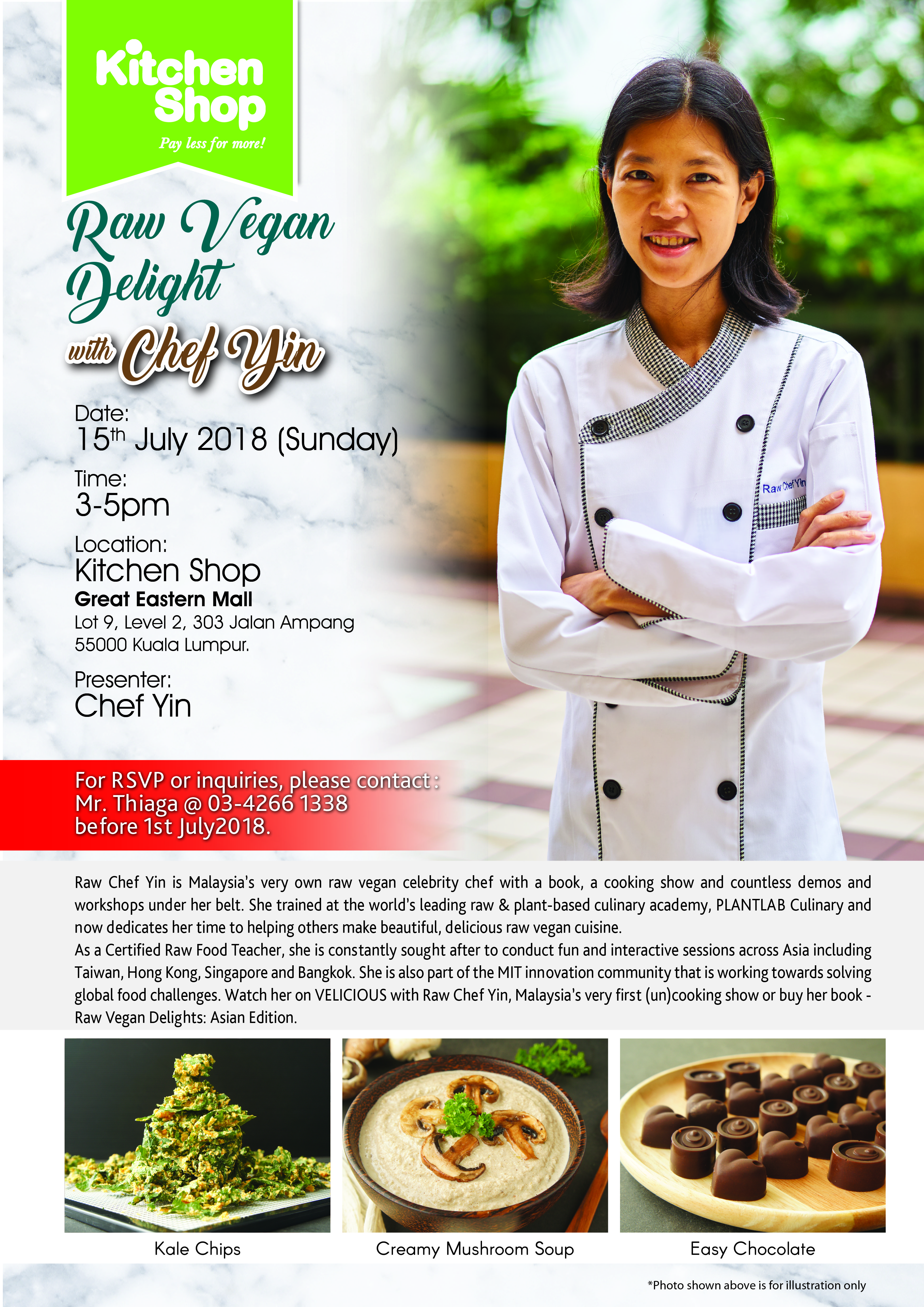 Raw Chef Yin is Malaysia's very own raw vegan celebrity chef with a book , a cooking show and countless demos and workshop under her belt. She trained at the world's leading raw & plant-based culinary academy, PLANTLAB Culinary and now dedicates her time to helping others to make beautiful, delicious raw vegan cuisine .
As a Certified Raw Food Teacher, she is constantly sought after to conduct fun a interactive sessions across Asia including Taiwan, Hong Kong, Singapore and Bangkok. She is also part of the MIT innovation community that is working towards solving global food challenges . Watch her on VELICIOUS with Raw Chef Yin, Malaysia's very first (un) cooking show or buy her book – Raw Vegan Delights: Asian Edition .   Click HERE to read more about Chef Yin
Date     : 15th July 2018
Time     : 3-5pm
Venue : Kitchen Shop
Great Eastern Mall
Lot 9, Level 2 ,
303 Jalan Ampang
55000 Kuala Lumpur
*Limited seats available
For RSVP or inquiries, please contact Mr.Thiaga,Kitchen Shop Great Eastern Mall @ 03 4266 1338 before 1st July 2018.