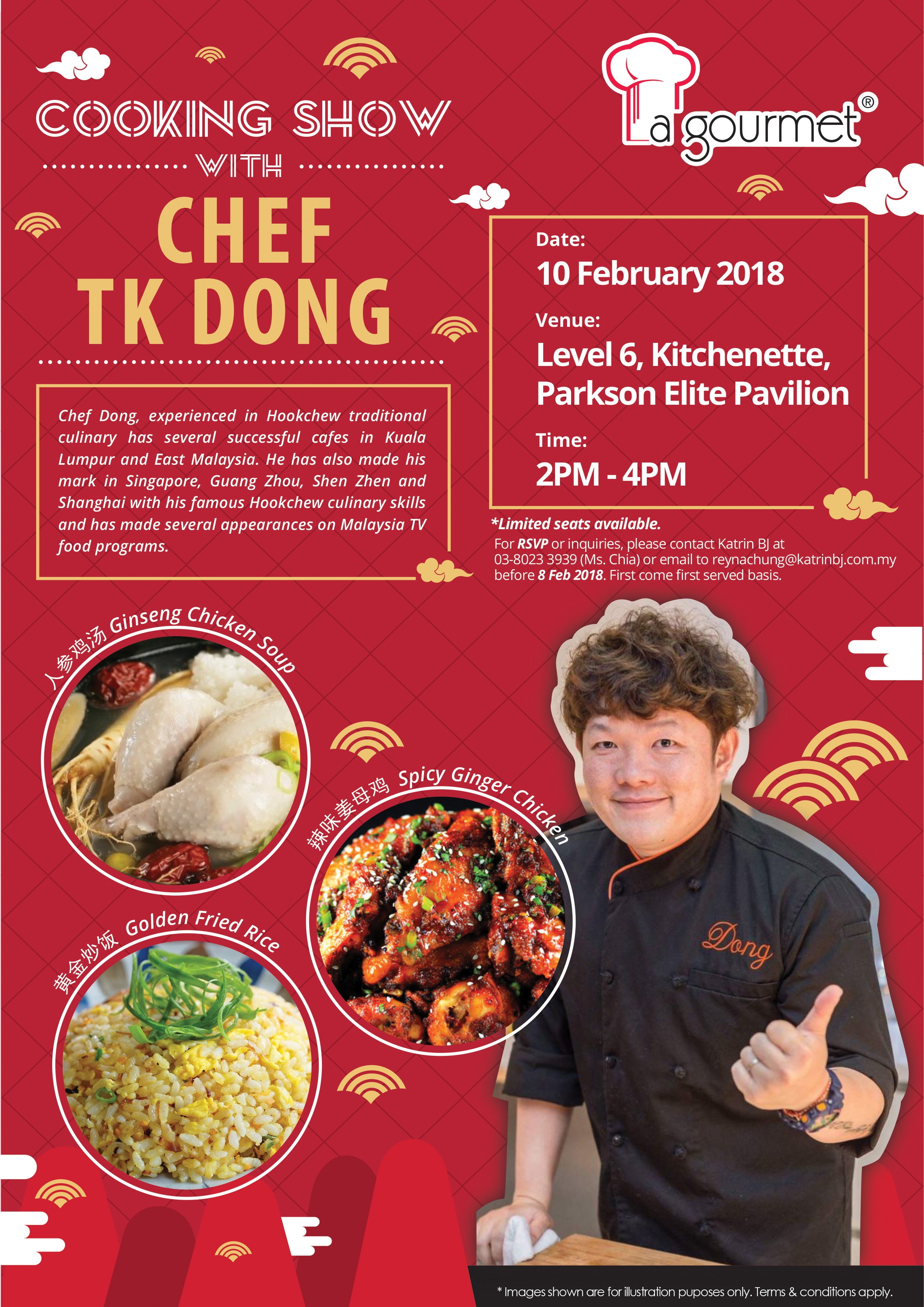 Cooking Invitation By Chef TK Dong – Parkson Elite Pavilion – 10th Feb 2018 – 2pm -4pm
Chef Dong, experienced in Hookchew traditional  culinary has several successful cafes in Kuala Lumpur and East Malaysia. He has also made his mark in Singapore , Guang Zhou , Shen Zhen and Shanghai with his famous Hookchew culinary skills and has made several appearance on Malaysia TV food programs.
Date : 10th Feb 2018
Venue : Level 6, Kitchenette, Parkson Elite Pavilion
Time : 2PM – 4PM
*Limited seats available
For RSVP or inquiries, please contact Katrin BJ at 03-8023 3939 ( Ms.Chia ) or email to [email protected] before 8 Feb 2018. First come first served basis.