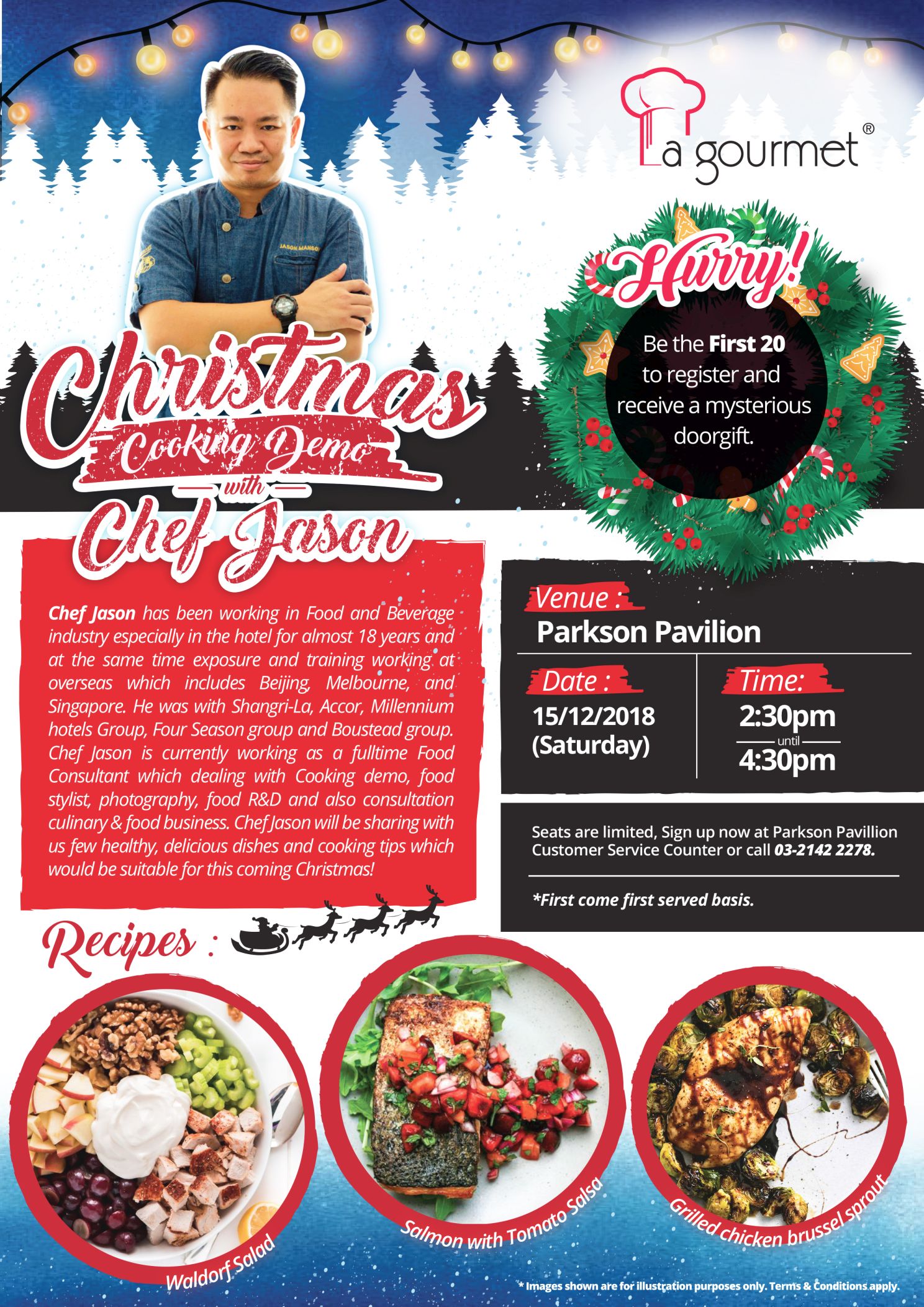 About Chef Jason 
Chef Jason has been working in Food and Beverage industry especially in the hotel for almost 18 years and at the same time exposure and training working at overseas which includes Beijing, Melbourne, and Singapore . He was with Shangri-La , Accor, Millennium hotels Group , Four Season group and Boustead group . Chef Jason currently working as full time Food Consultant which dealing with Cooking demo, food stylist, photography, food R&D and also consultation culinary & food business. Chef Jason will be sharing with us few healthy, delicious dishes and cooking tips which would be suitable for this coming Christmas !
Venue    :  Parkson Pavilion
Date        : 15/12/2018
Time       : 2.30pm – 4.30pm
Recipes :Waldorf Salad , Salmon With Tomato Salsa , Grilled Chicken Brussel Sprout
Seats are limited. Call Ms Rachel Wong at 012-5511270 or email to  [email protected] for reservation .
First come first served basis