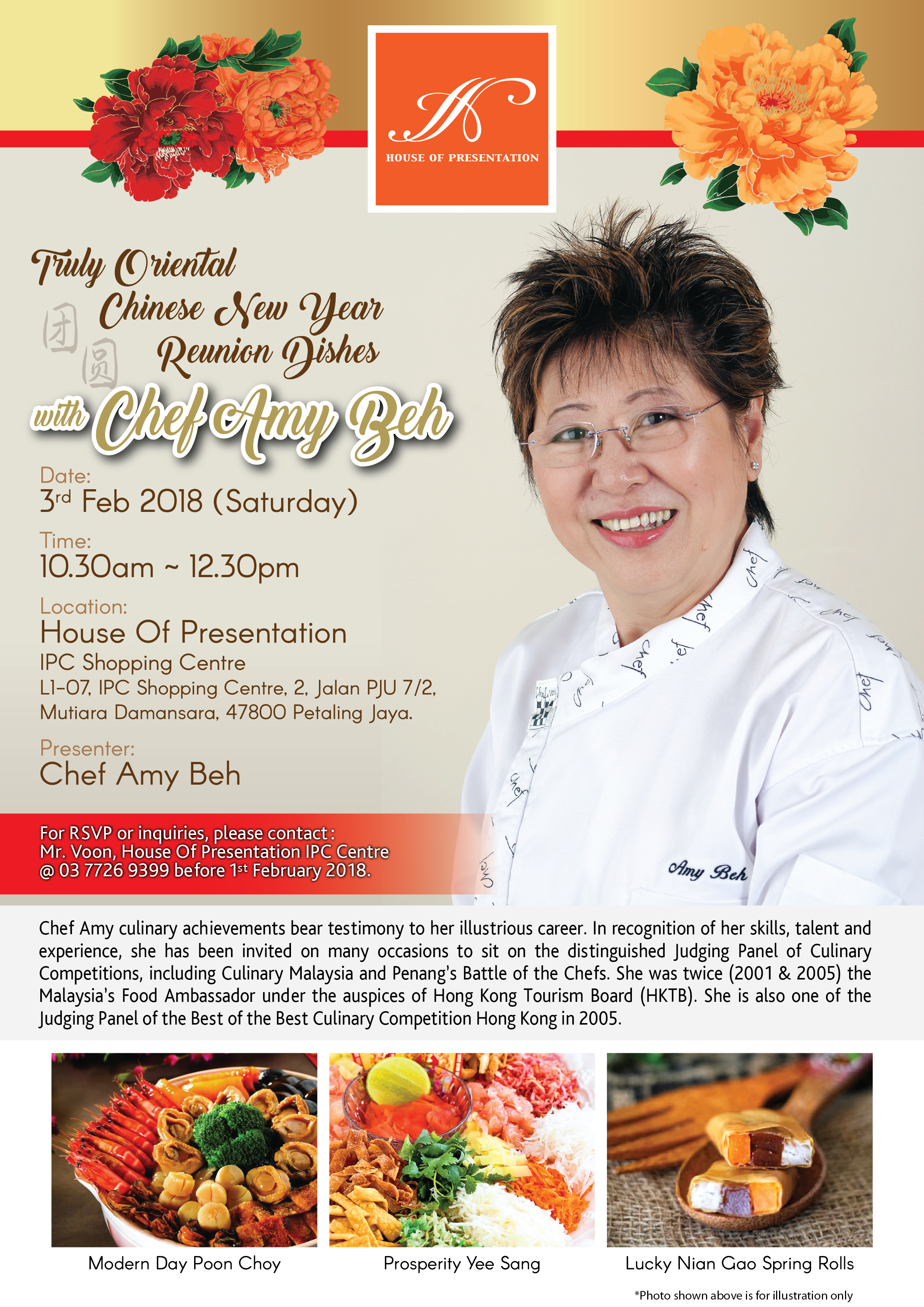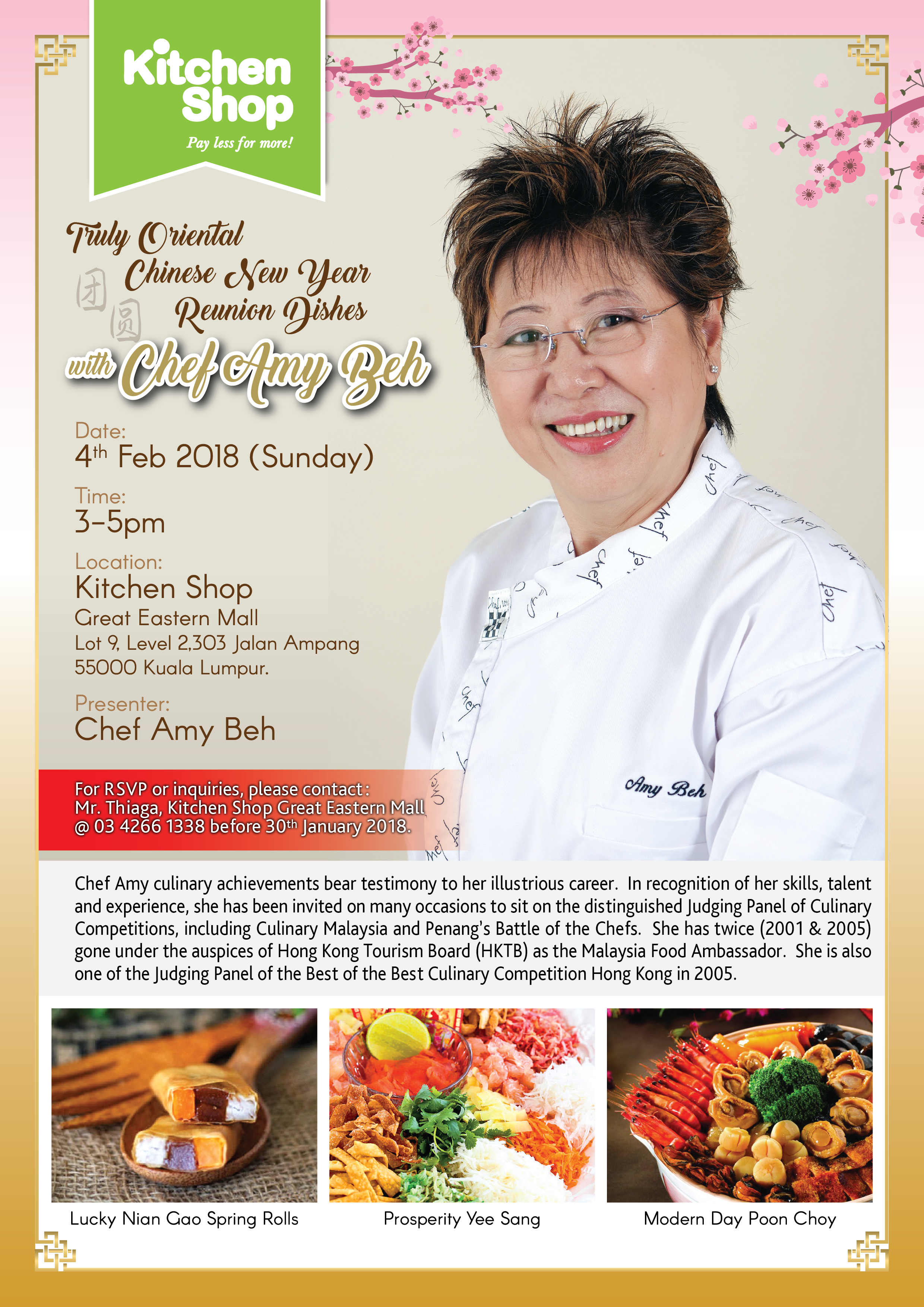 House Of Presentation IPC
Date : 3th Feb
Time : 10.30am – 12.30pm
Location : House Of Presentation IPC
L1-07,IPC Shopping Centre, Jln PJU 7/2
Mutiara Damansara 47800 Petaling Jaya
For RSVP or inquiries, please contact Mr Voon, House Of Presentation IPC Centre  @ 03-7726 9399  before 1st Feb 2018
———————————————————————————————–
Kitchen Shop Great Eastern Mall
Date : 3-5pm
Location : Kitchen Shop Great Eastern Mall
Lot 9 , Level 2.3030 Jalan Ampang
55000 Kuala Lumpur
For RSVP or inquiries, please contact Mr.Thiaga, Kitchen Shop Great Eastern Mall @ 03-4266 1338 before 30th Jan 2018
About Chef Amy Beh
Chef Amy culinary achievements bear testimony to her illustrious career . In recognition of her skills, talent and experience, she has been invited on many occasions to sit on the distinguished Judging Panel Of Culinary Competitions, including Culinary Malaysia and Penang's Battle of the Chefs.   She has twice (2001 & 2005 ) gone under the auspices of Hong Kong Tourism ( HKTB ) as the Malaysia Food Ambassador . She is also one of the Judging Panel Of The Best Culinary Competition Hong Kong in 2005.
Free reservation. (Limited to 2 persons per reservation only.)
First come first served basis only.
T&C apply.