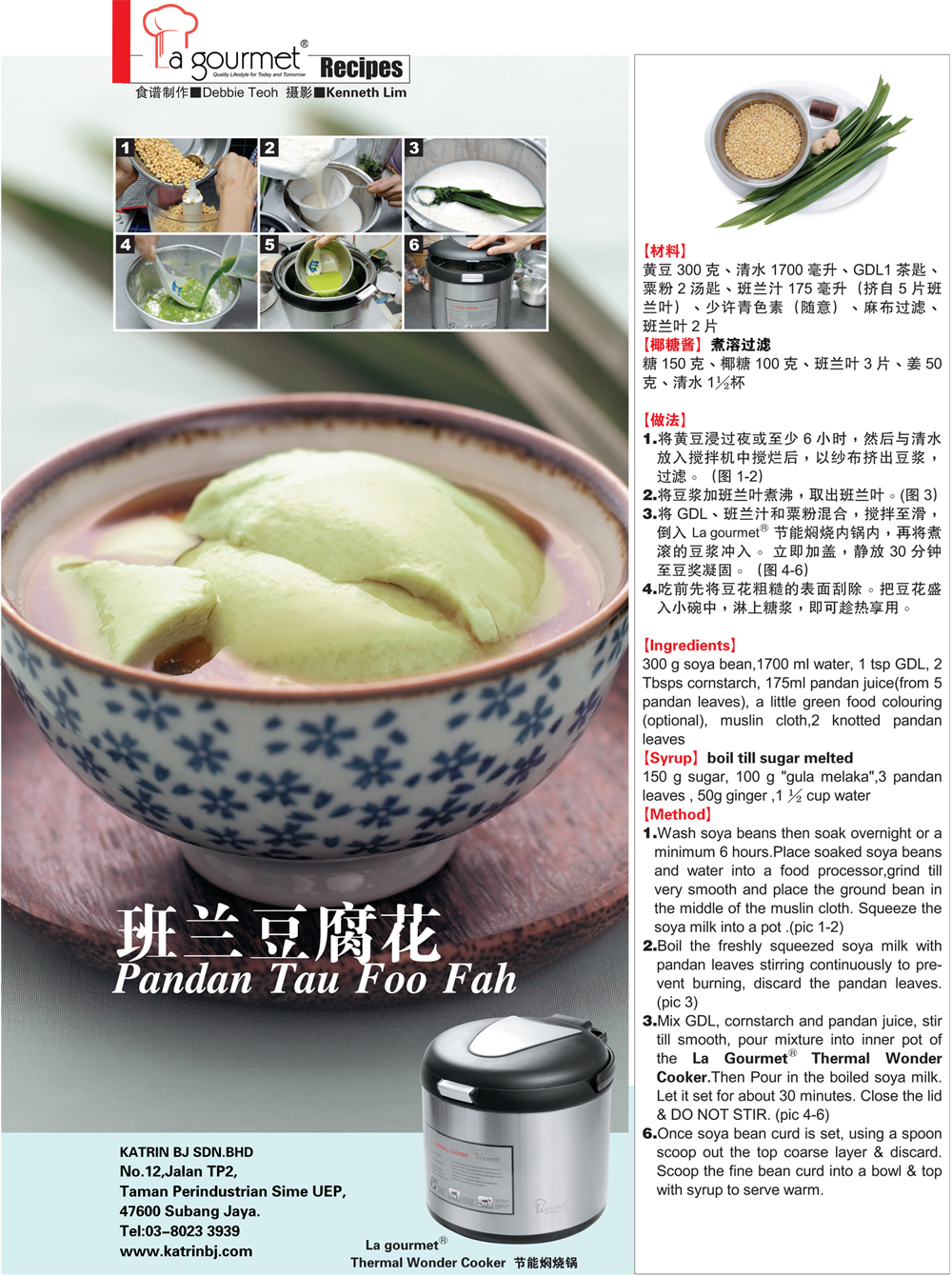 [Ingredients]
300g soya bean, 1700ml water, 1tsp GDL, 2tbsp cornstarch, 175ml pandan juice (from 5 pandan leaves), a little green food colouring (optional), muslin cloth, 2 knotted pandan leaves.
[Syrup] boil till sugar melted
150g sugar, 100g gula melaka, 3 pandan leaves, 50g ginger, 1 1/2 cup water.
[Method]
1.Wash soya beans then soak overnight or a minimum 6 hours. Place soaked soya beans and water into a food processor, grind till very smooth and place the ground bean in the middle of the muslin cloth. Squeeze the soya milk into a pot.(pic1-2)
2.Boil the freshly squeezed soya milk with pandan leaves stirring continuously to prevent burning, discard the pandan leaves.(pic3)
3.Mix GDL, cornstarch and pandan juice, stir till smooth, pour mixture into inner pot of the La gourmet Thermal Wonder Cooker. Then pour in the boiled soya milk. Let it set for about 30 minutes. Close the lid and DO NOT STIR.(4-6)
4.Once soya bean curd is set, using a spoon scoop out the top coarse layer & discard. Scoop the fine bean curd into a bowl & top with syrup to serve warm.