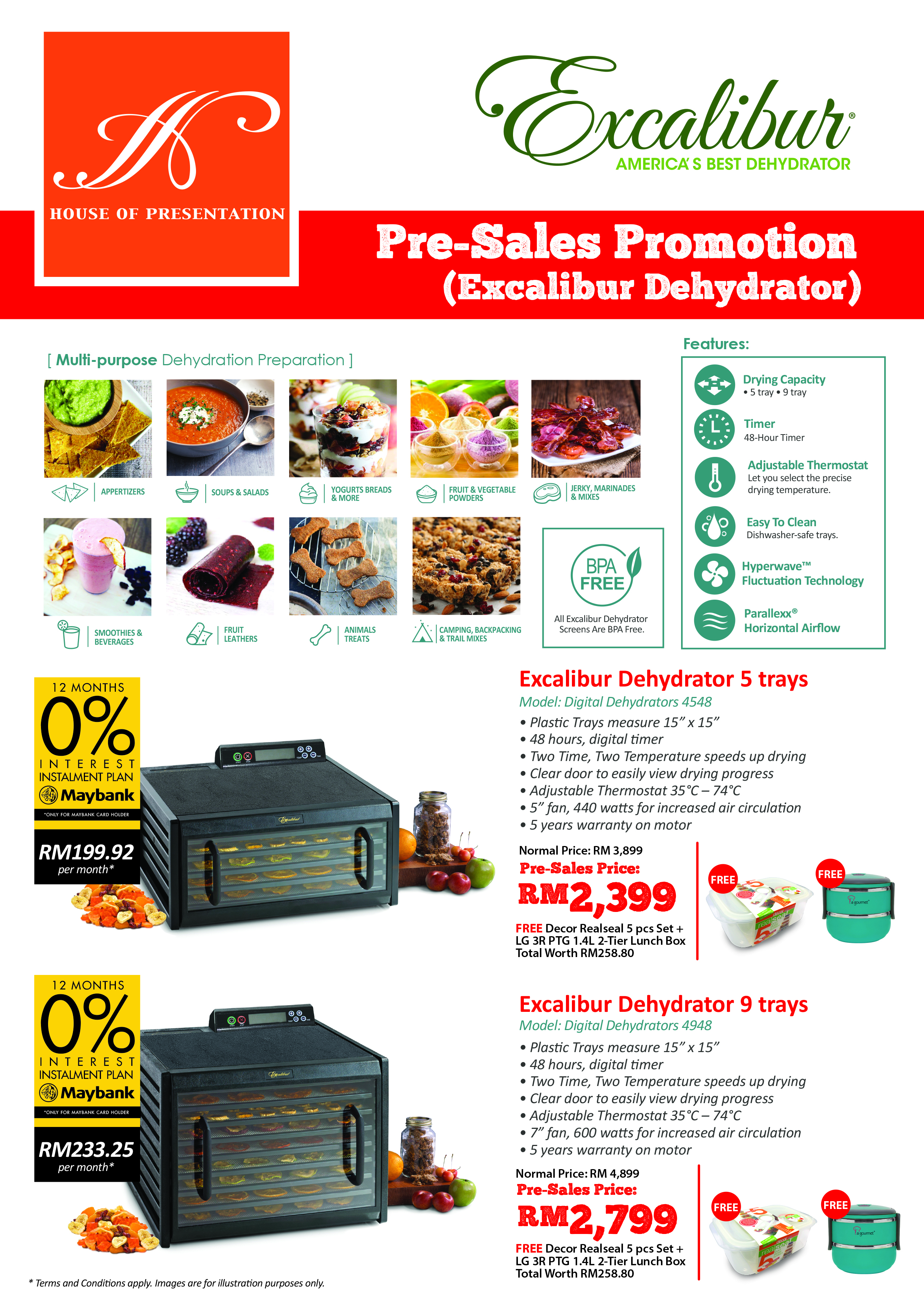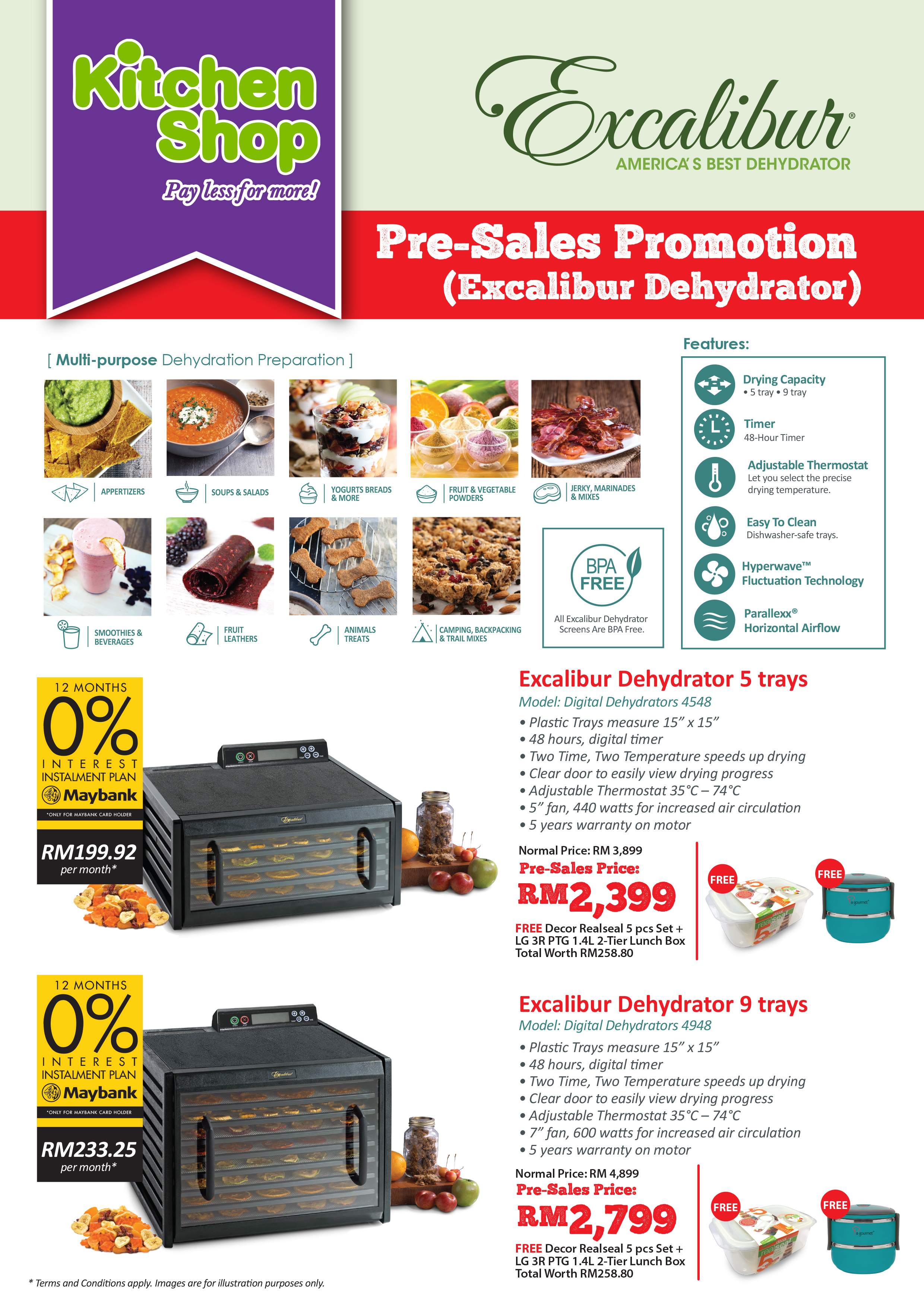 Are you looking for the best food dehydrator that money can buy? Look no further than the Excalibur.
The mighty Excalibur Dehydrator range is unbeatable in the world of drying. Whether it be fruit, vegetables, meats, flowers, nuts, yoghurts, herbs or anything you require dried, the Excalibur will provide the best tool available to do it well and to do it correctly. Decades of experience has helped bring you the best dehydrator for the job.
Now you can have own Excalibur Dehydrator with Instalment Plan only from Kitchen Shop & House Of Presentation Pre- Sales Promotion. Get it while stock last .